Breathtaking Views ~ the Ideal Wedding Setting
La Venta Inn has a special place in the photographers' hearts, since it's one of the first wedding venues they had the pleasure of photographing. La Venta Inn has a unique view of the West Los Angeles beaches that takes your breath away. Combine this with it's historic, textured, and iconic architecture, we'd say this is an ideal wedding venue. After photographing this venue for the first time over a decade ago, Judy & Gavin always compared other venues to this one, wondering how does one beat out a venue like the La Venta Inn. Wedding photography here is a pleasure, as the venue like this gives us so much to play with.  New York Food Company did the catering and the food was amazing to see, using different food stations that tantalized the senses.
We know you'll enjoy these photographs of the beautiful La Venta Inn with our sweet couple, Michelle and Ben.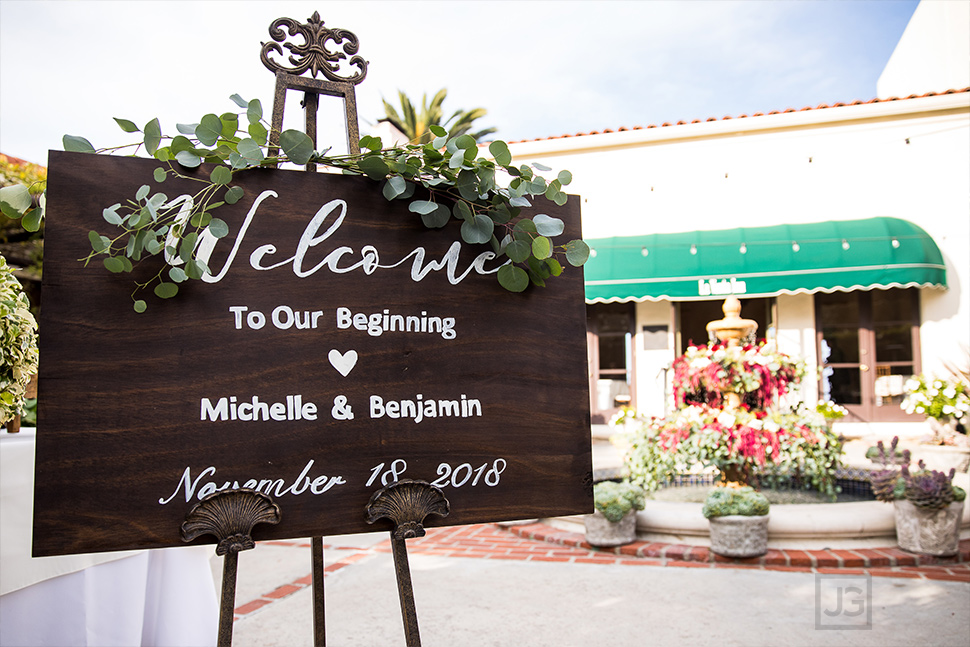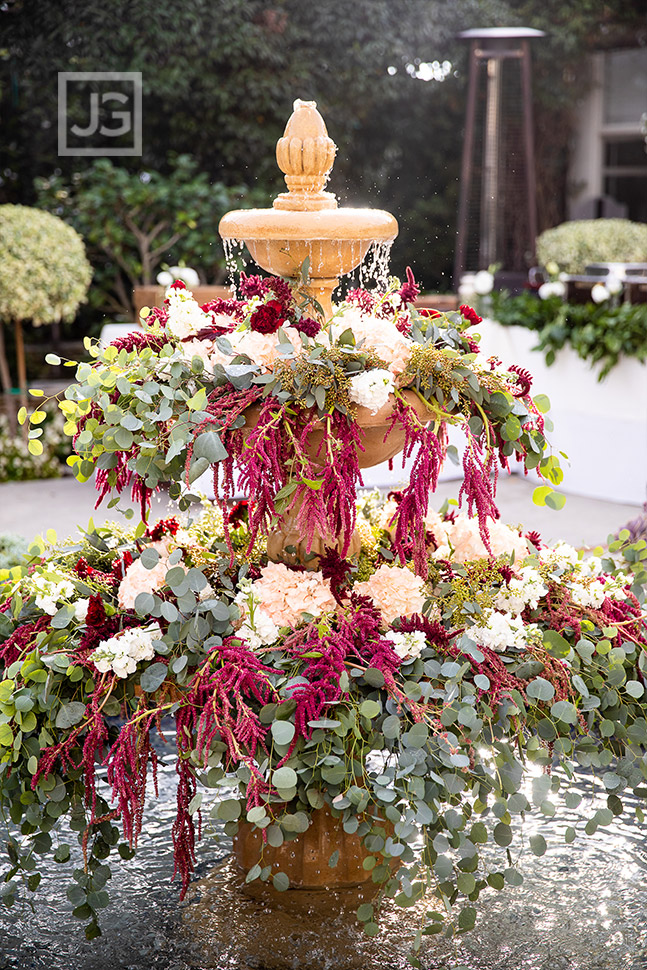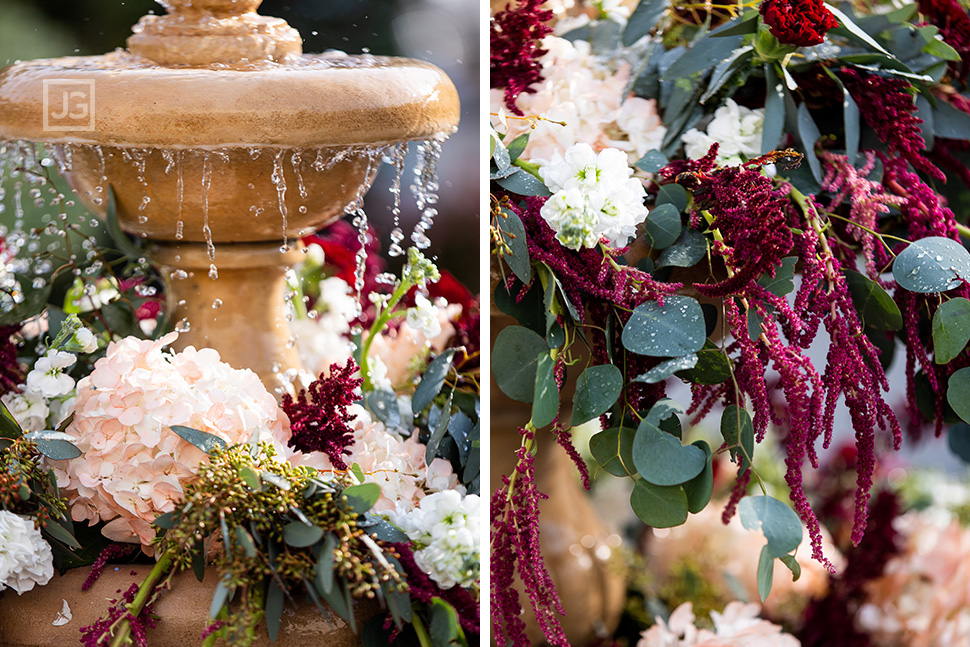 For the preparation, La Venta Inn has a private cottage as a bridal ready room!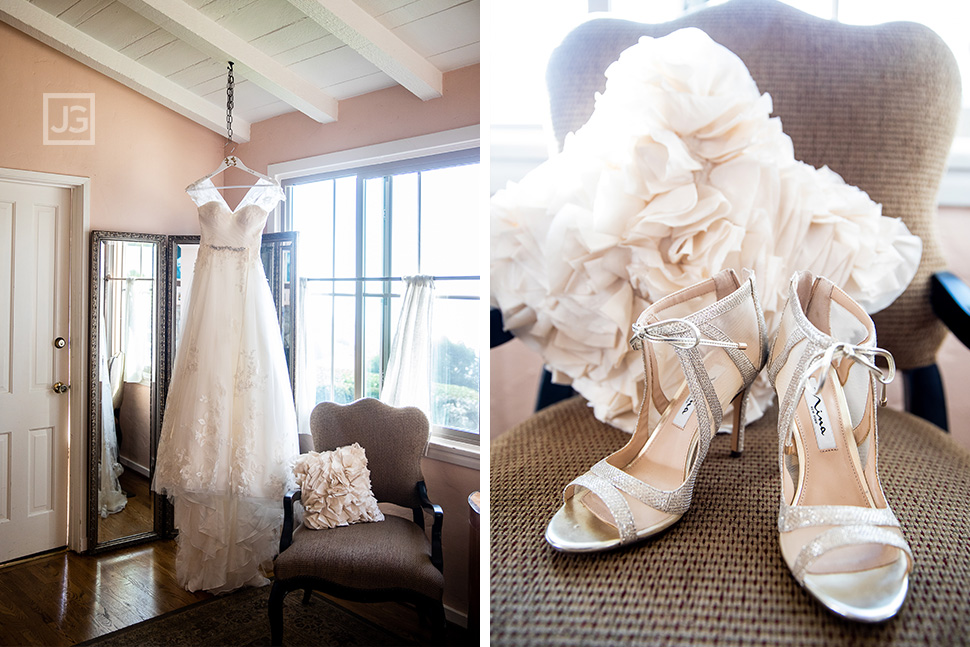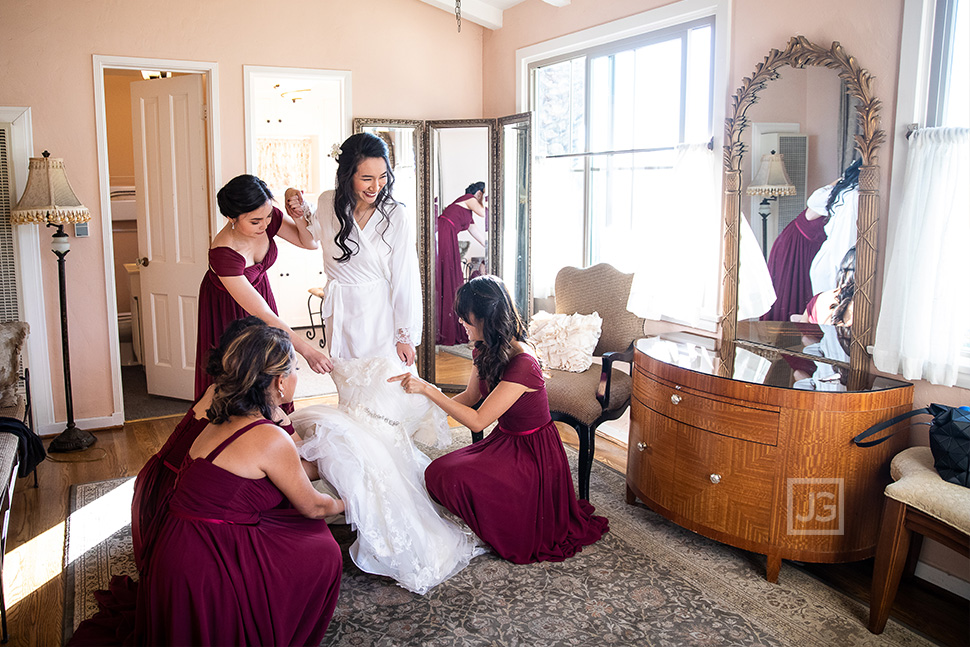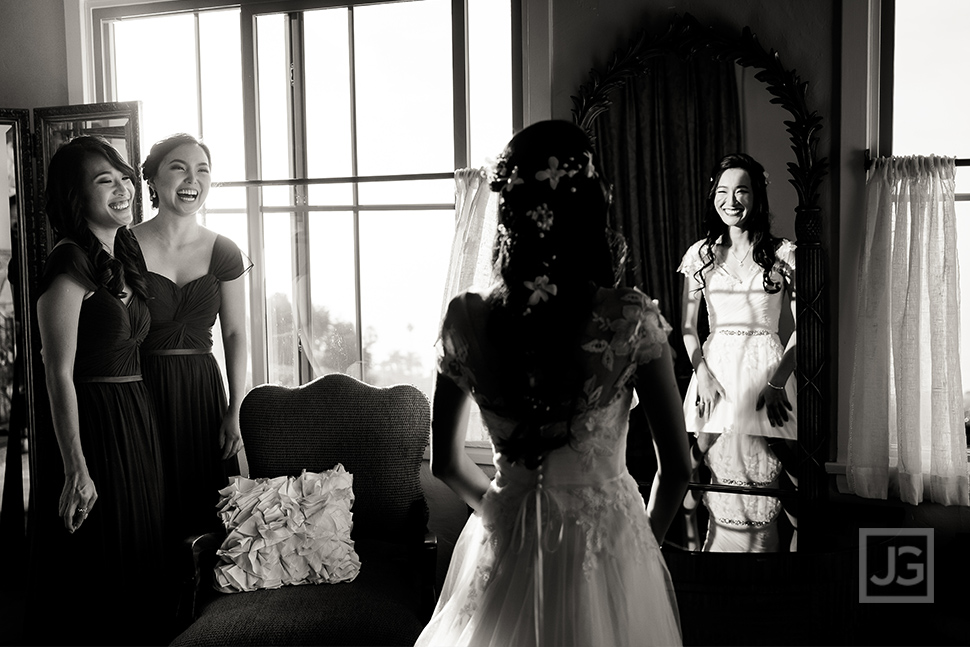 For the first look, our couple did a gift exchange with before they turned around           to see each other for the first time.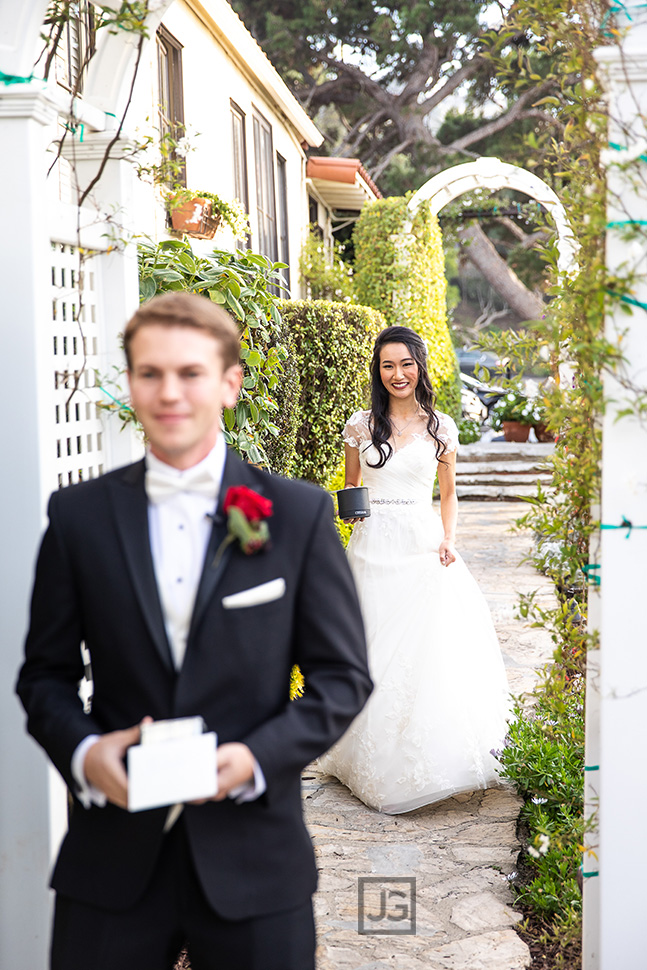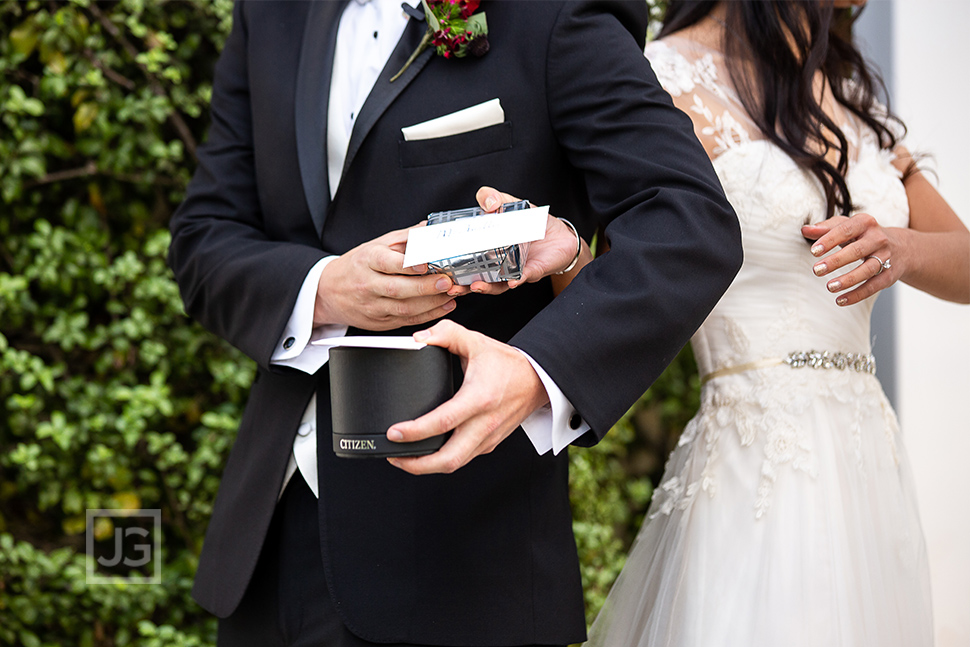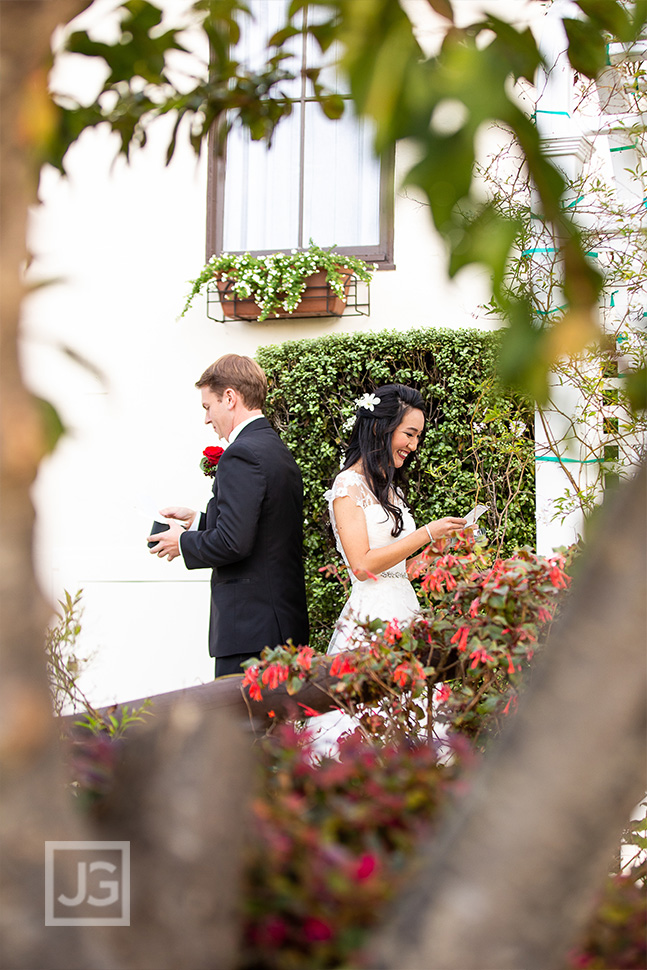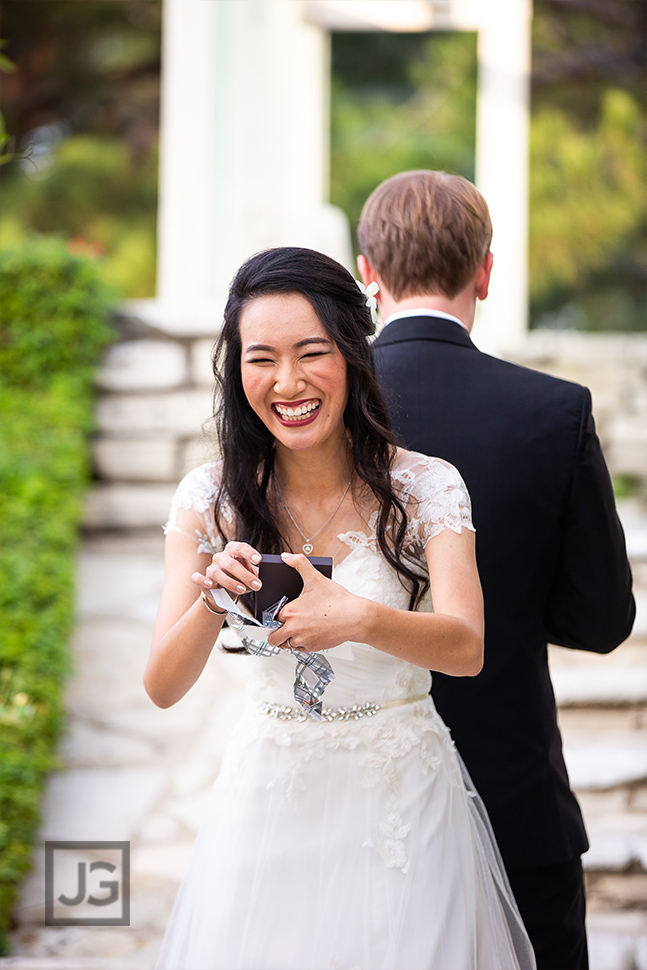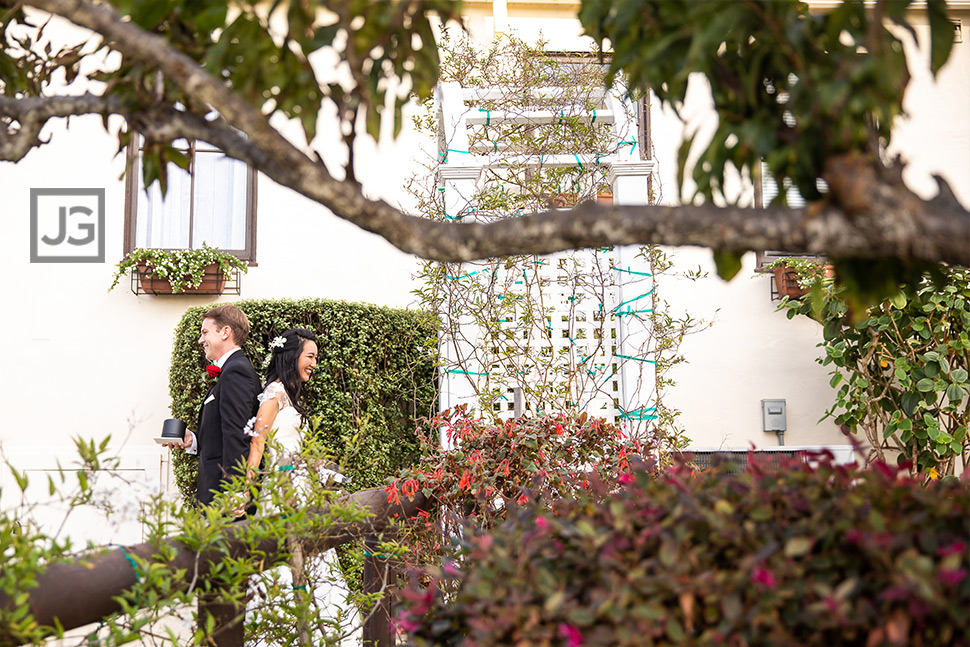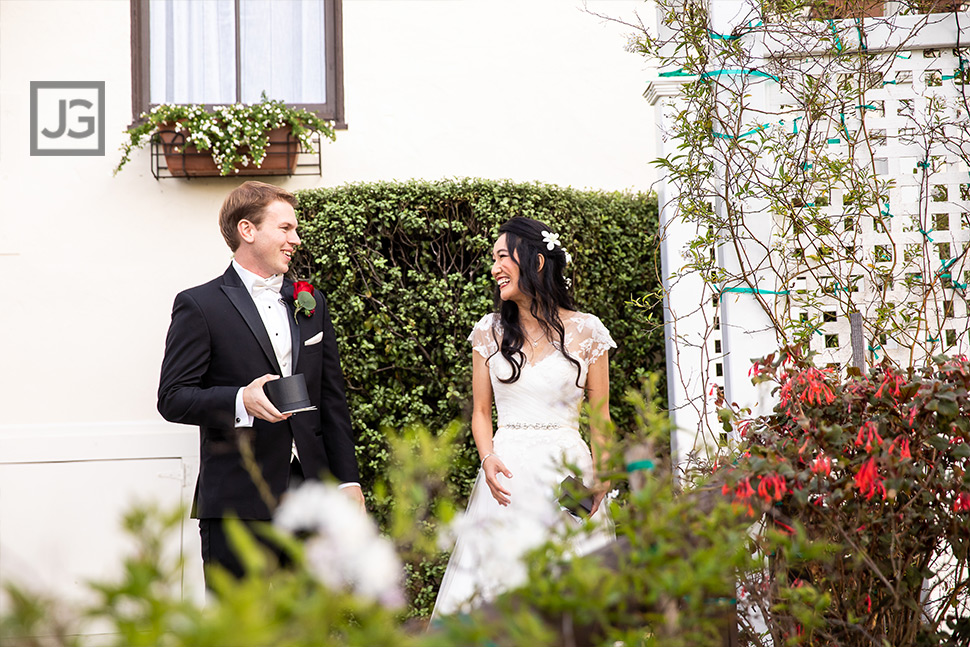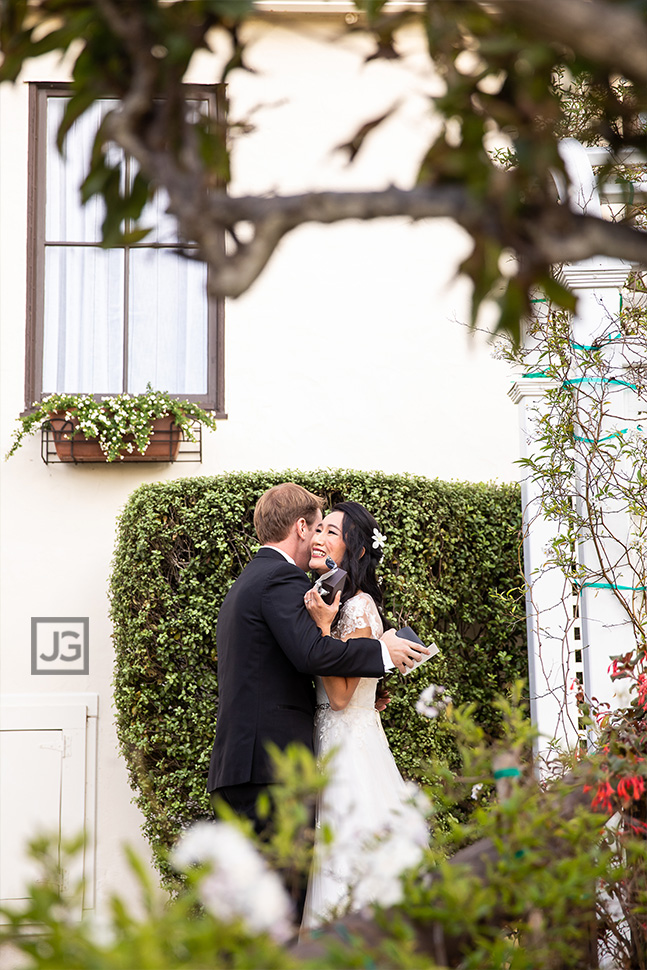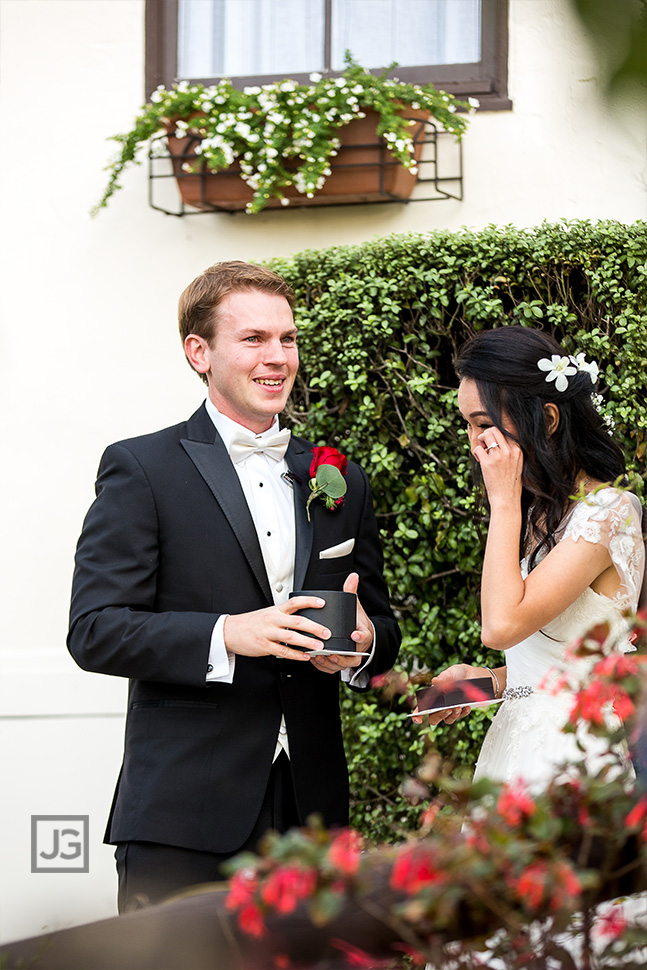 Happy crying is always a good thing on your wedding.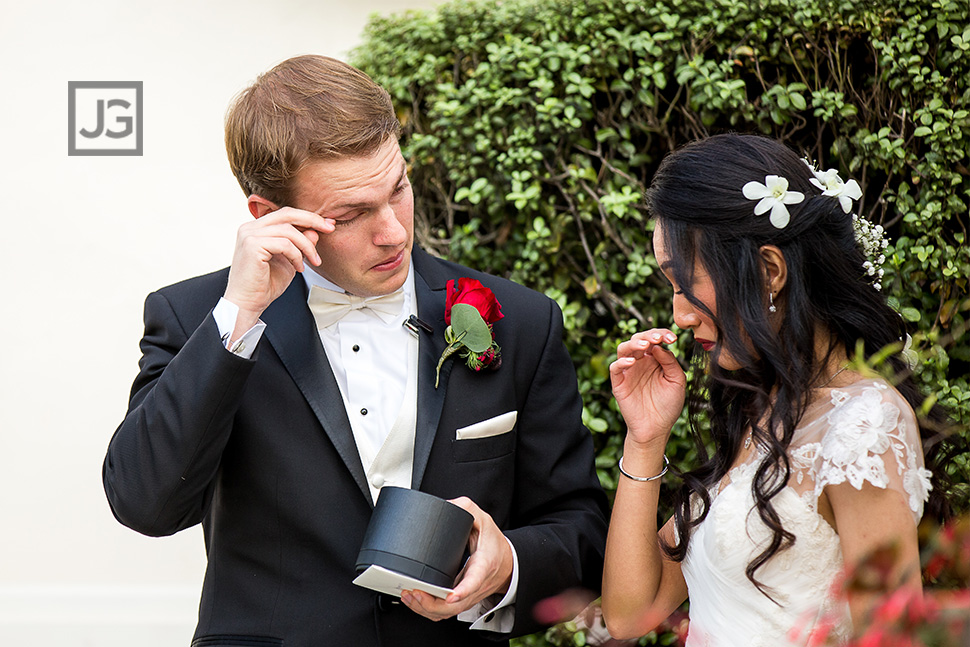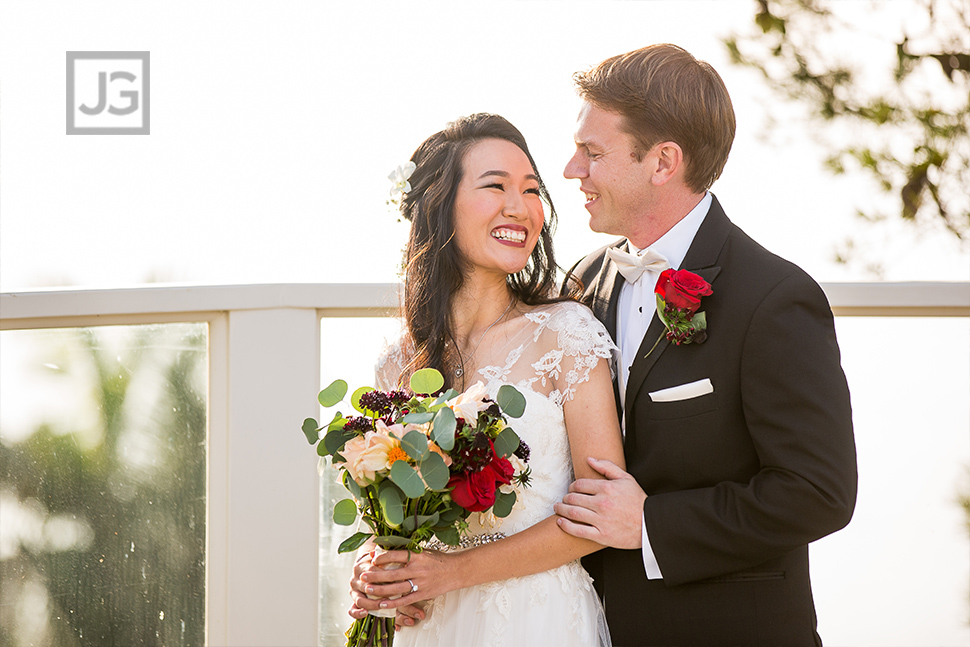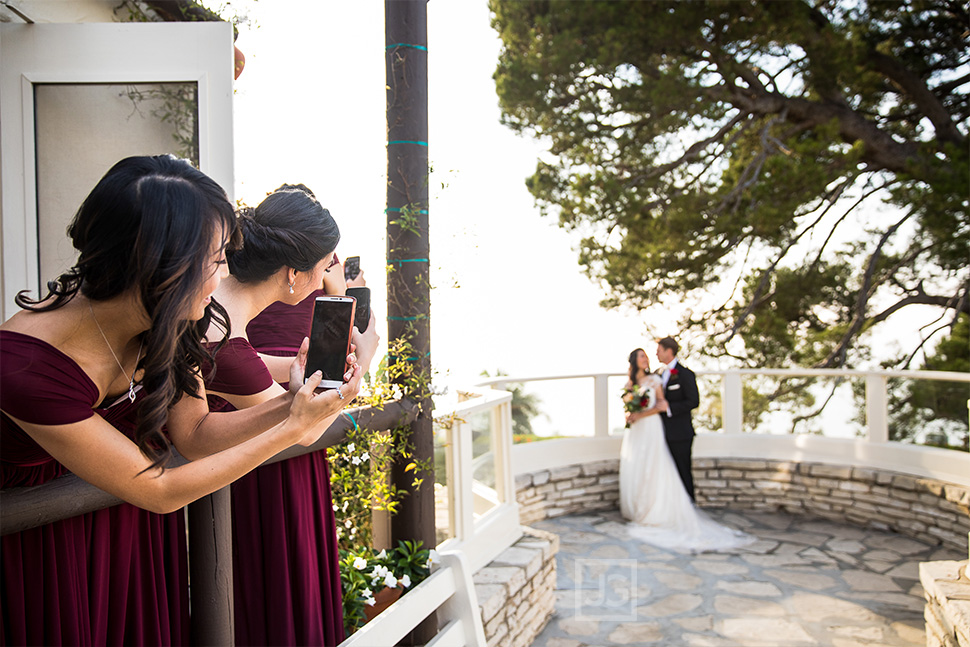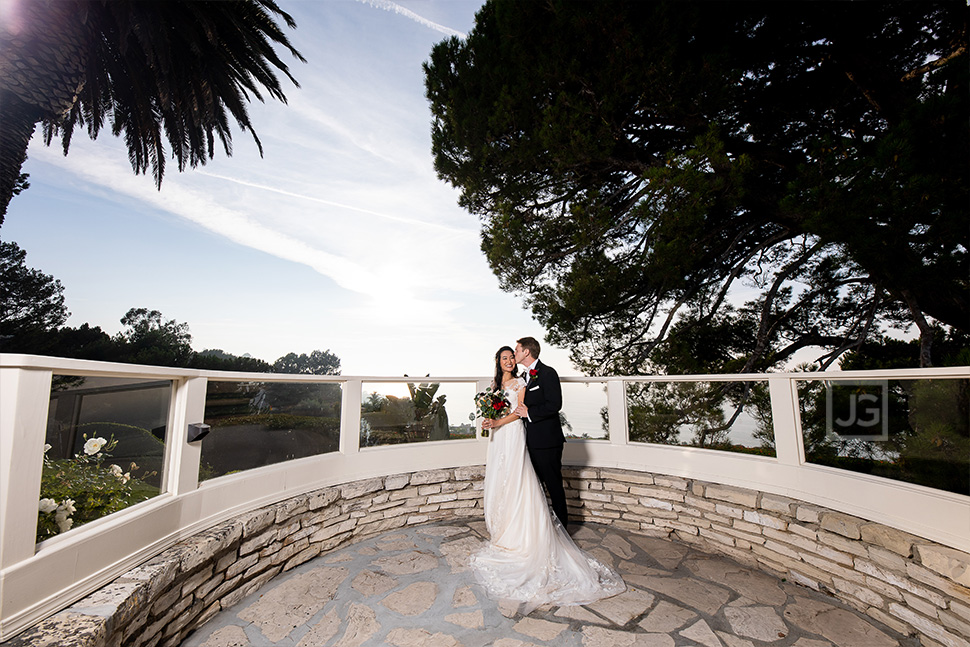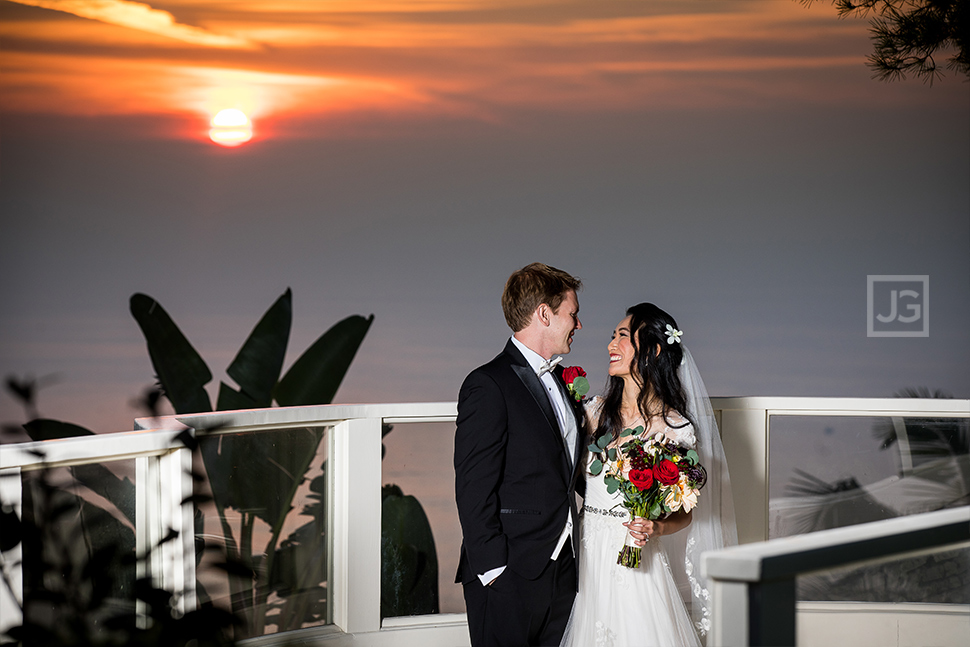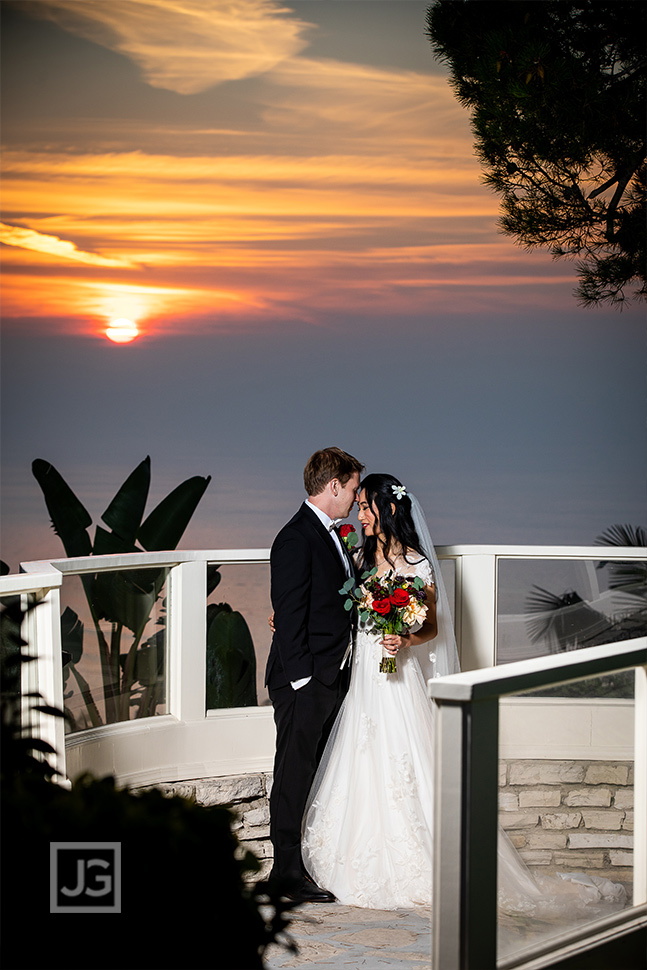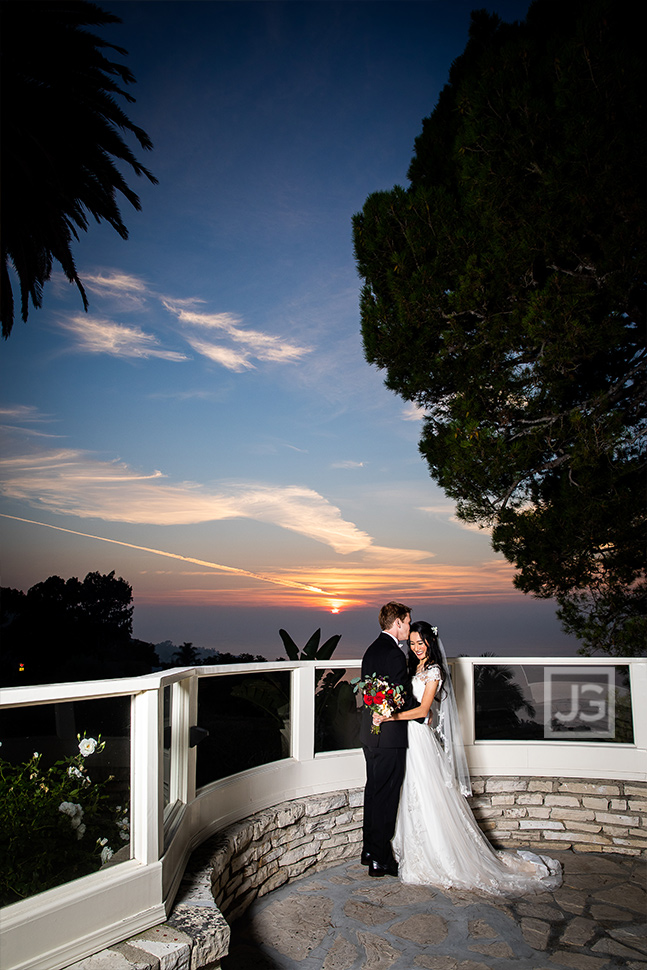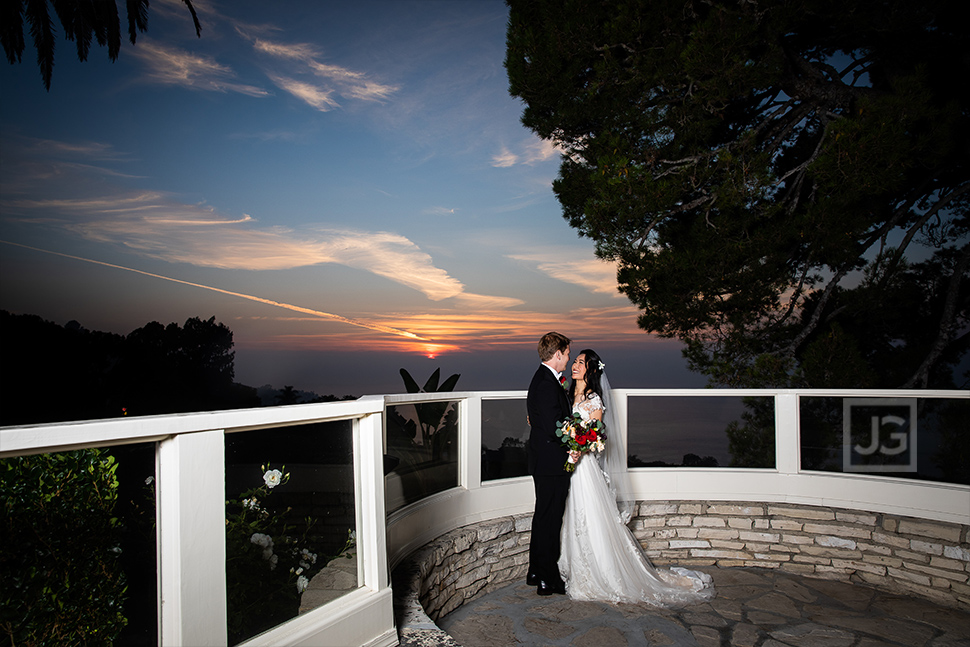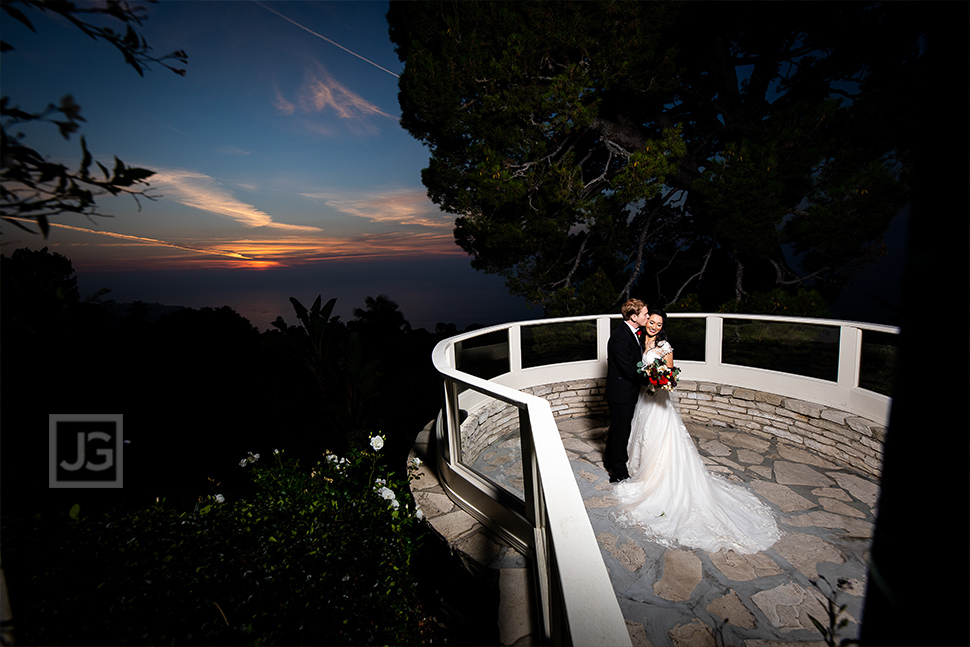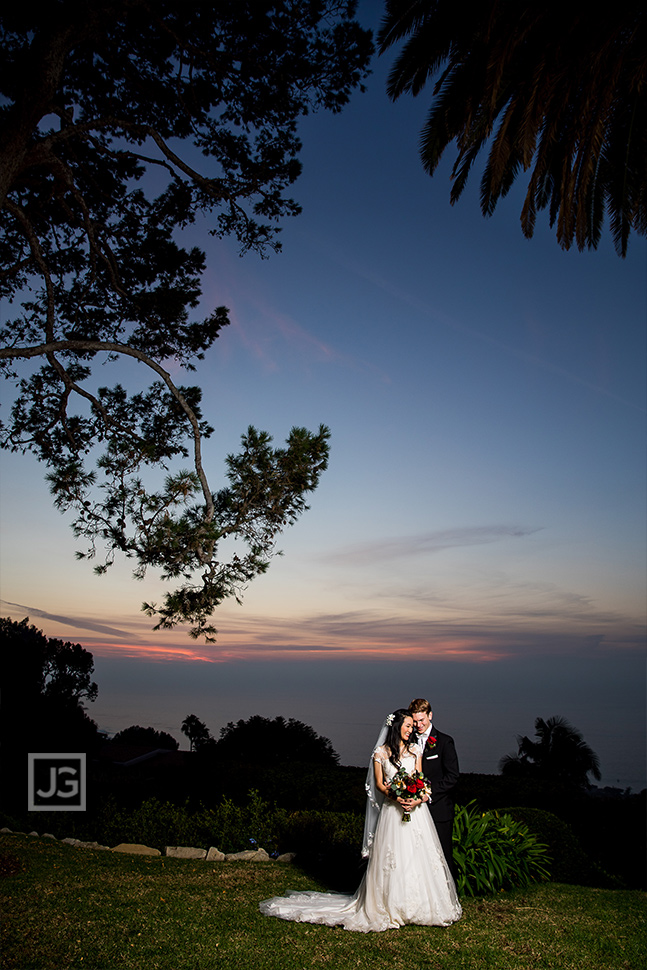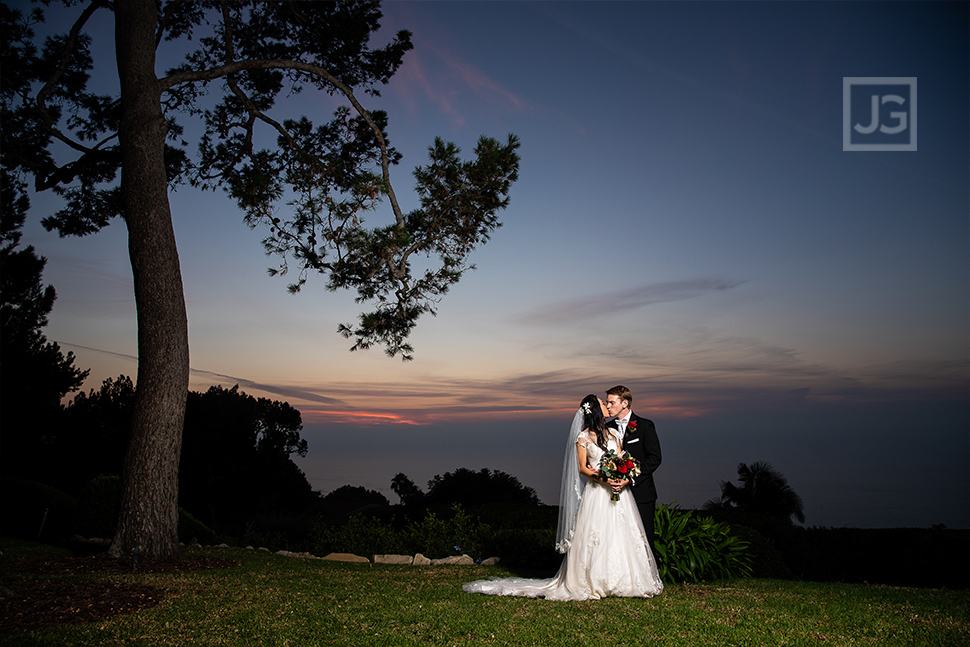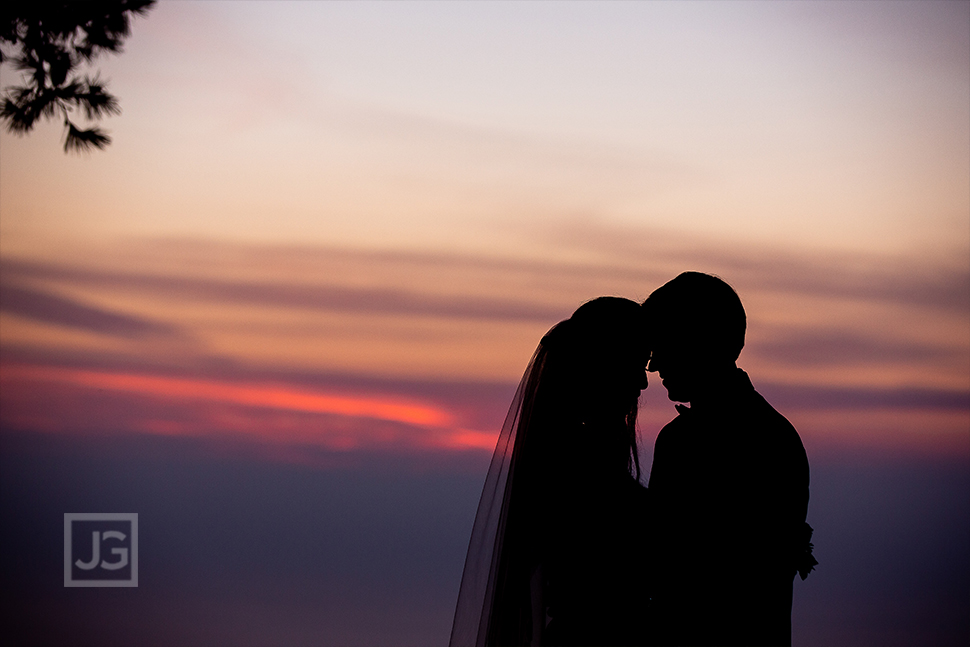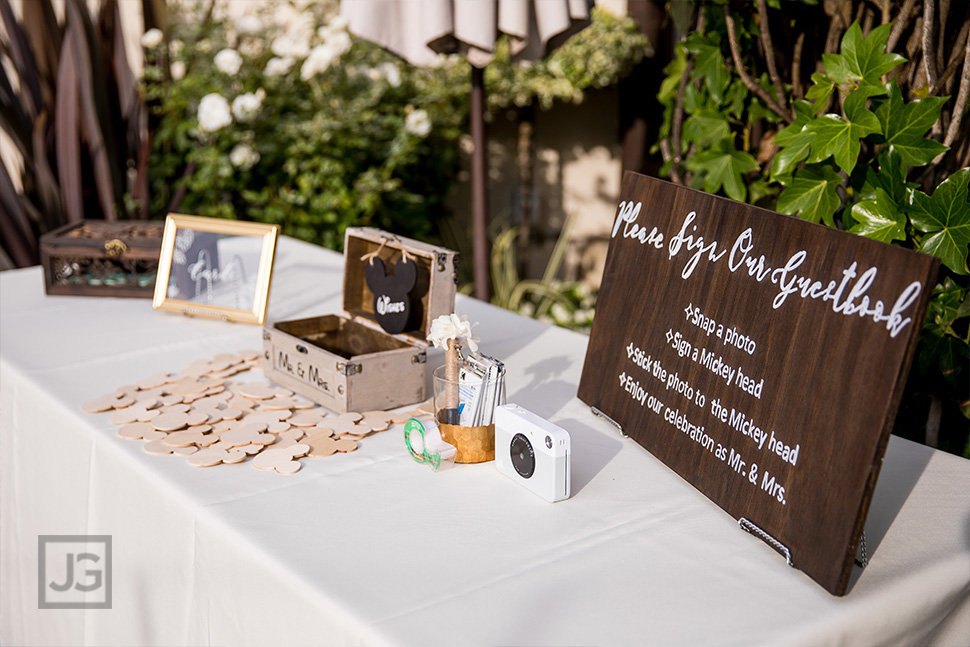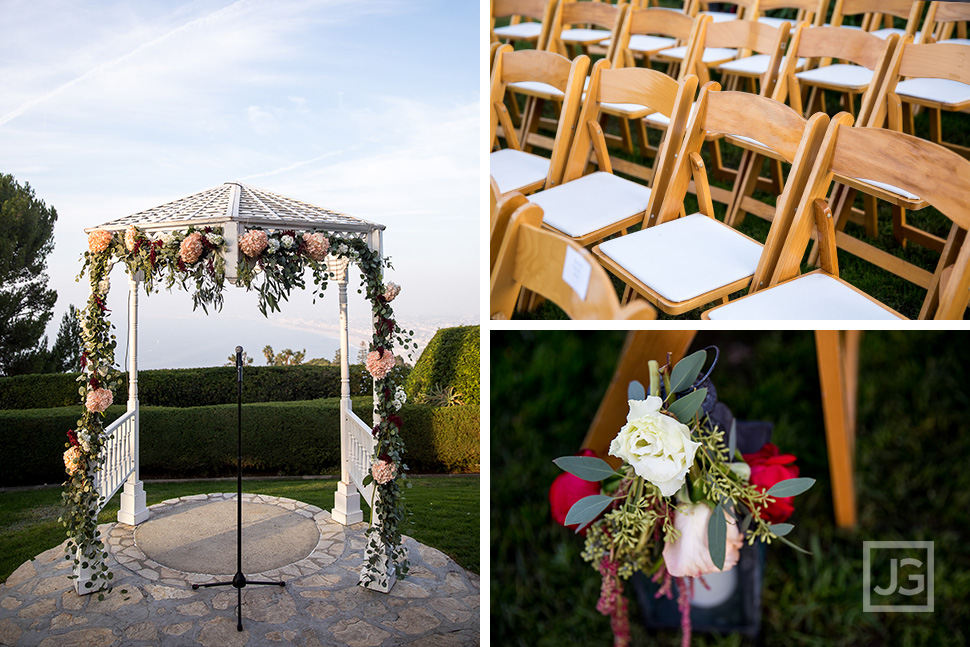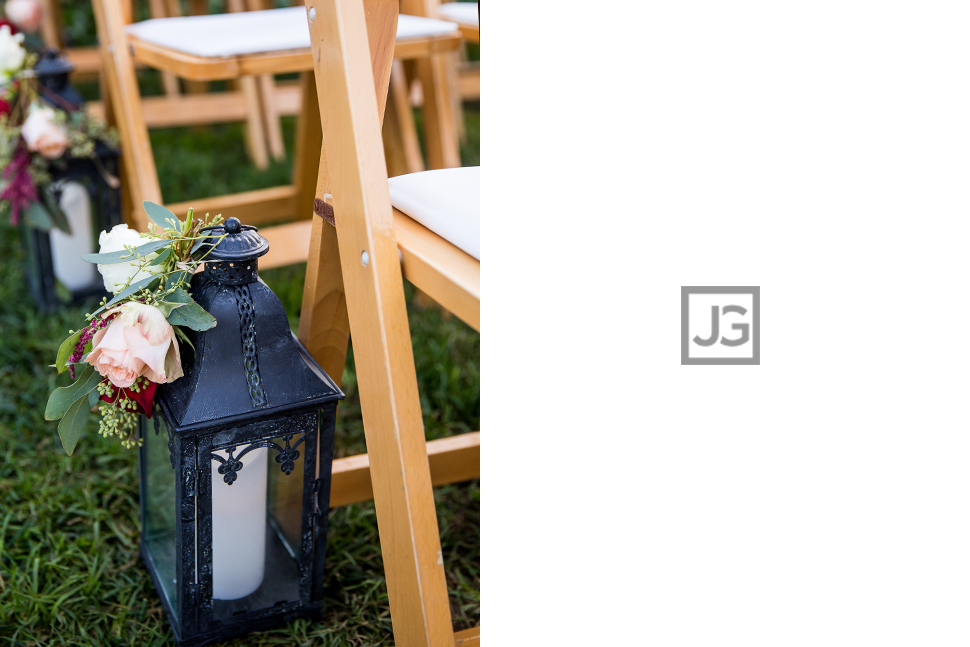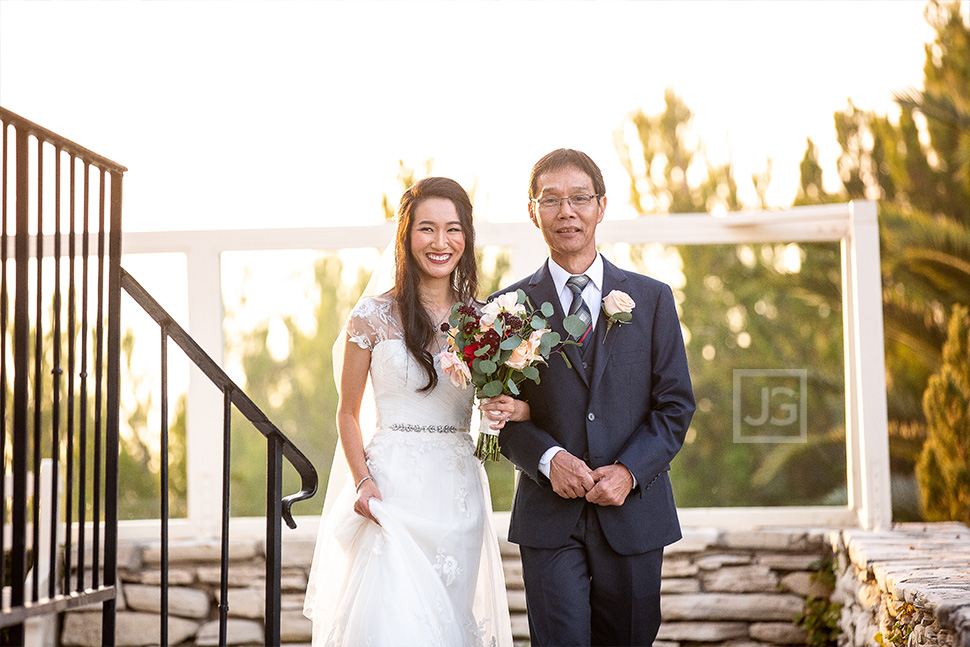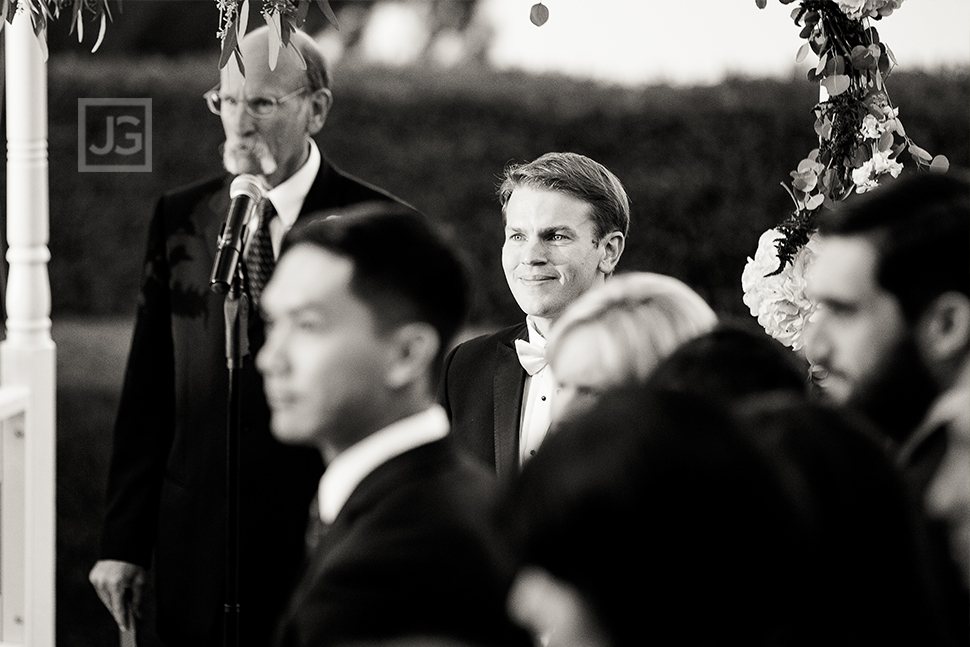 And here is that breathtaking ocean view of Redondo Beach and the stretch of               beach cities going up to Santa Monica. This is on the small hill that is Palos                     Verdes, of which the Le Venta Inn is on the north facing side.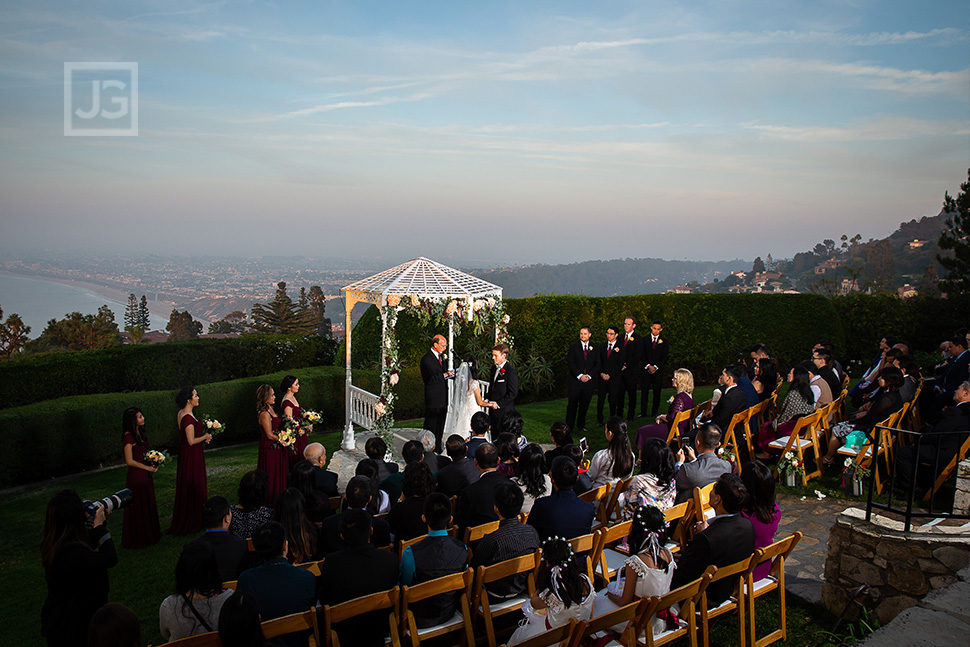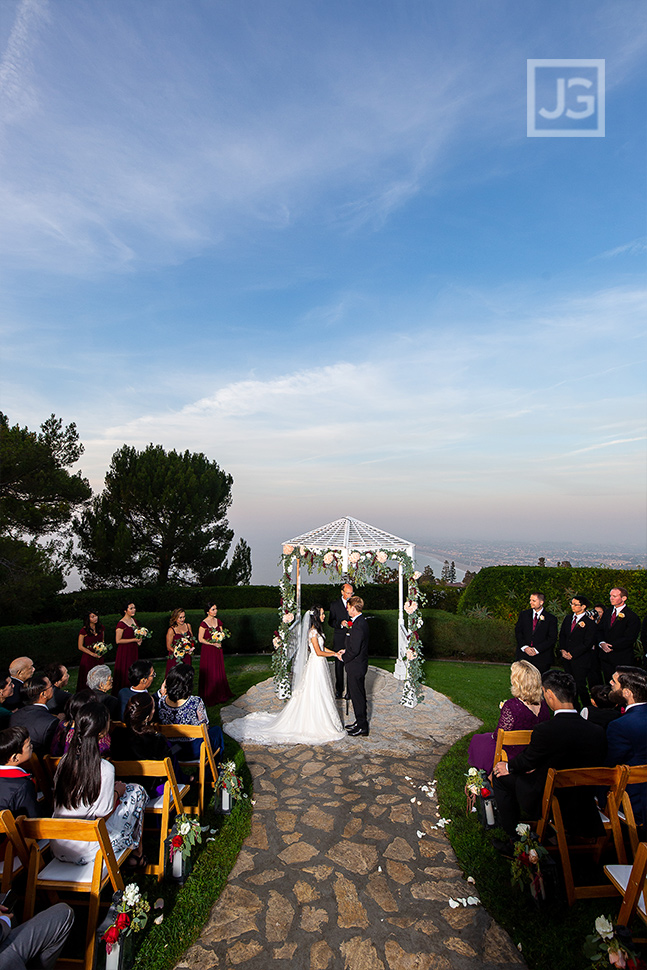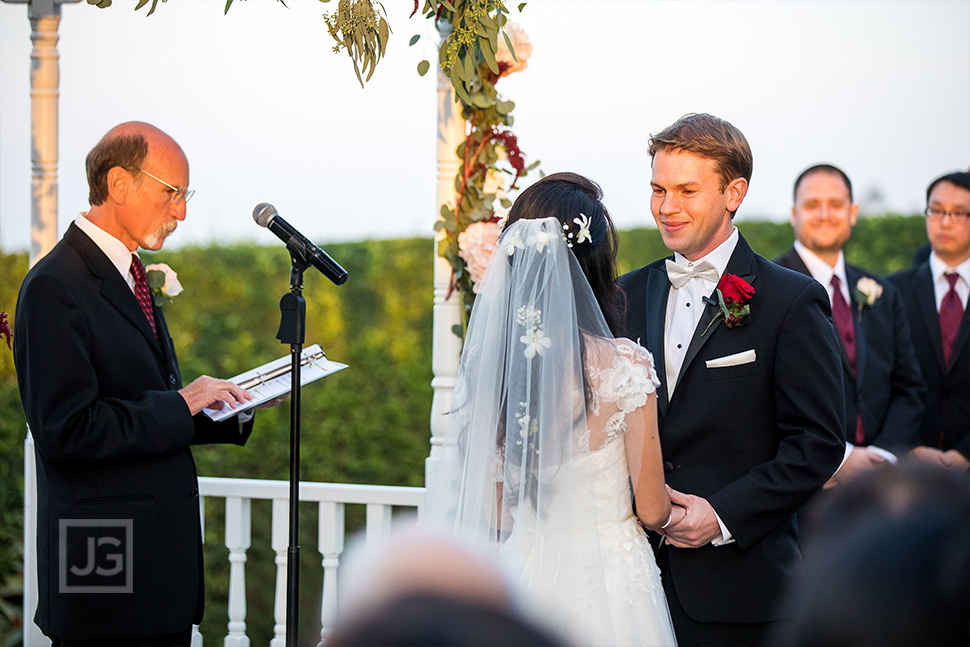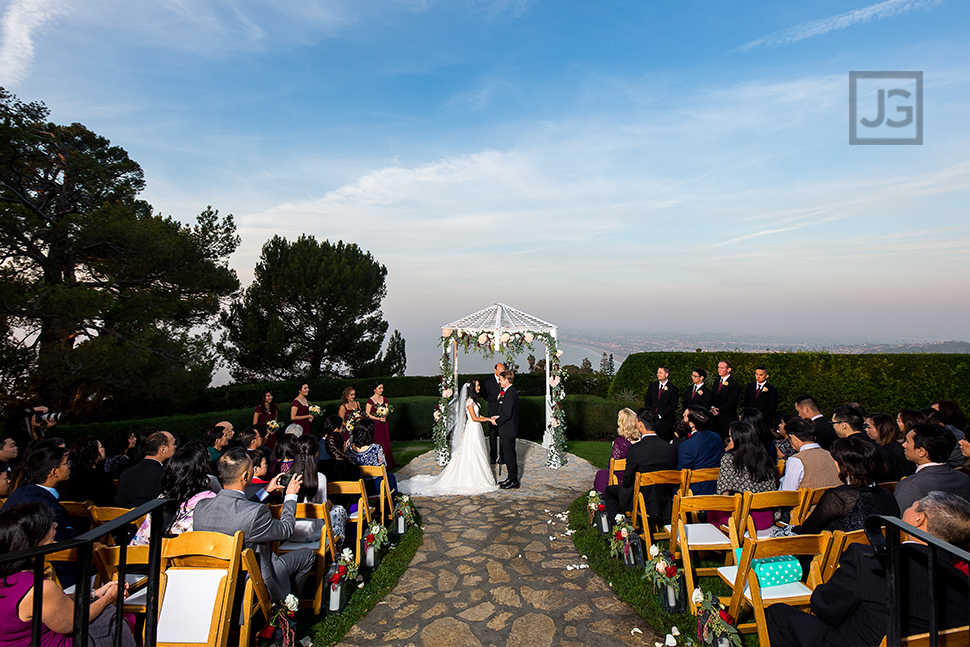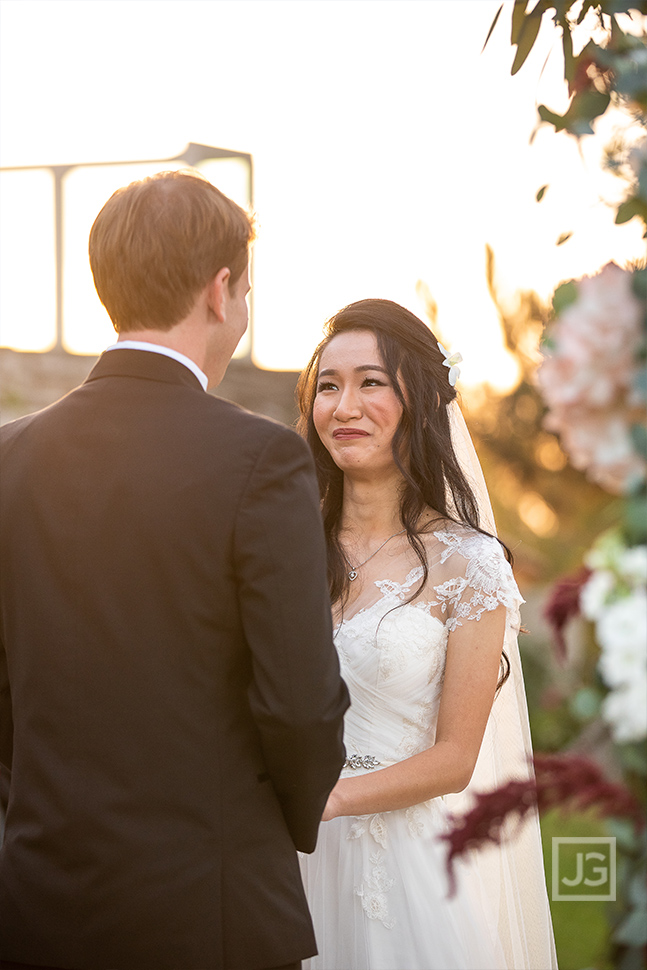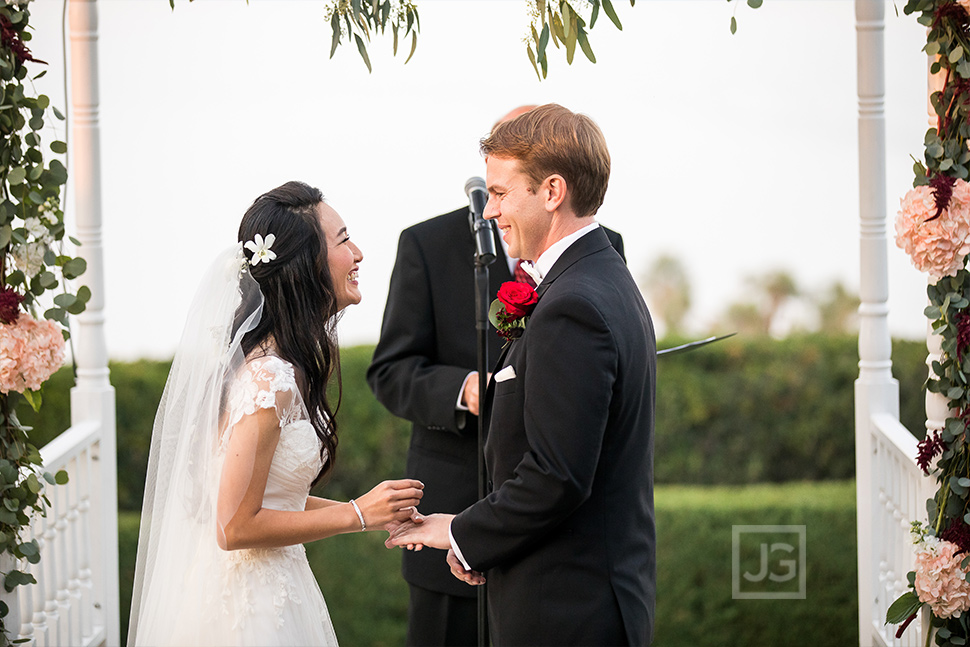 The dining room is perfect for smaller and intimate wedding receptions.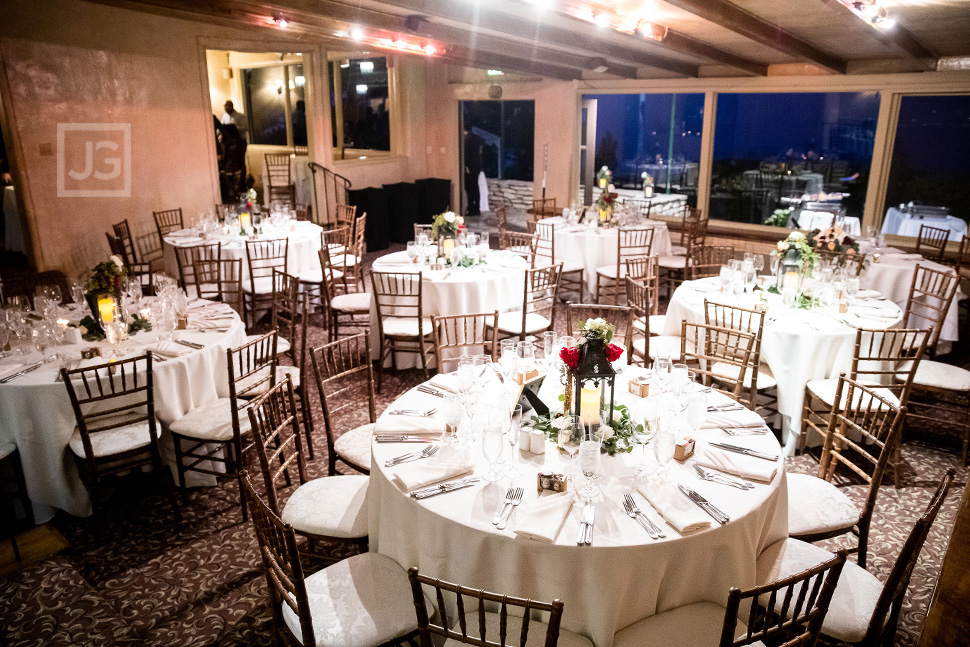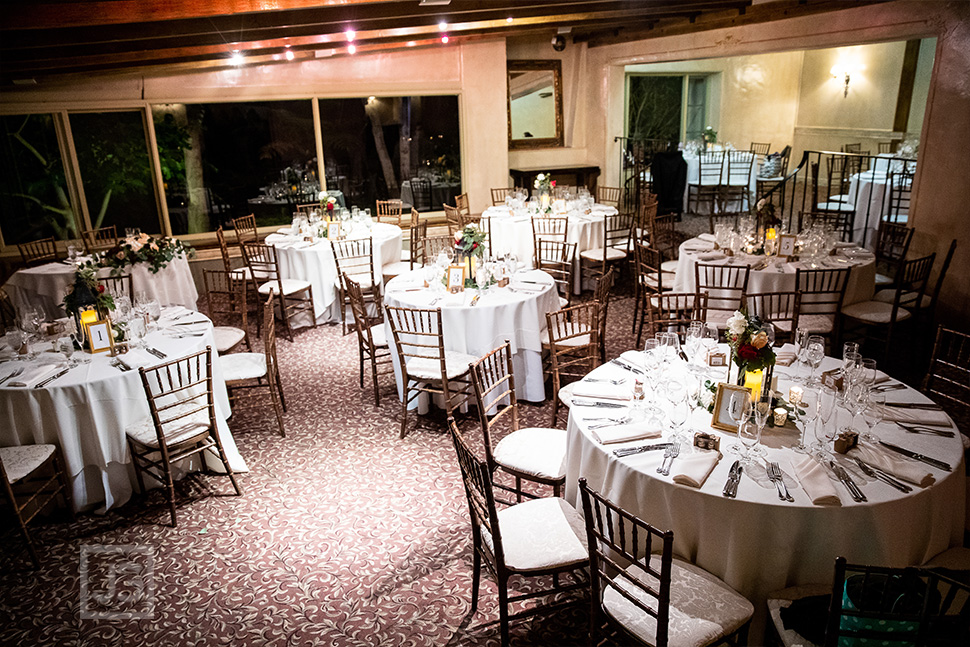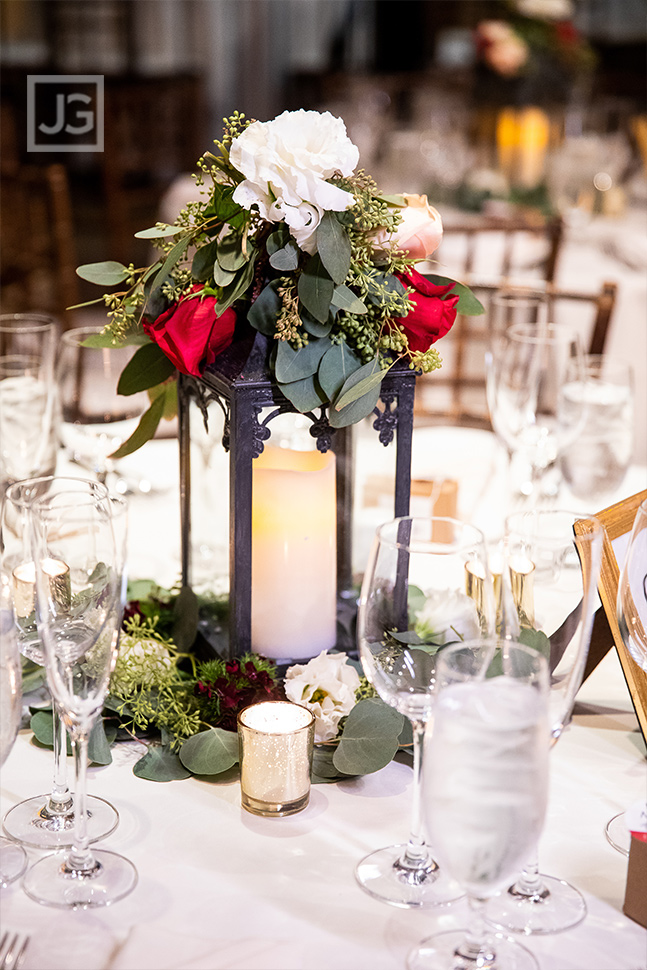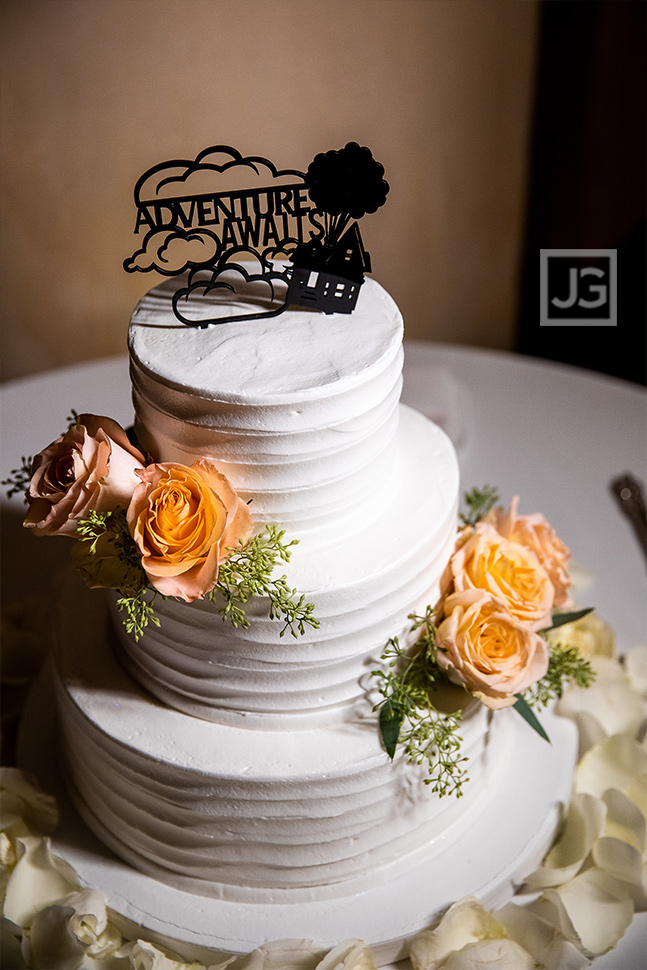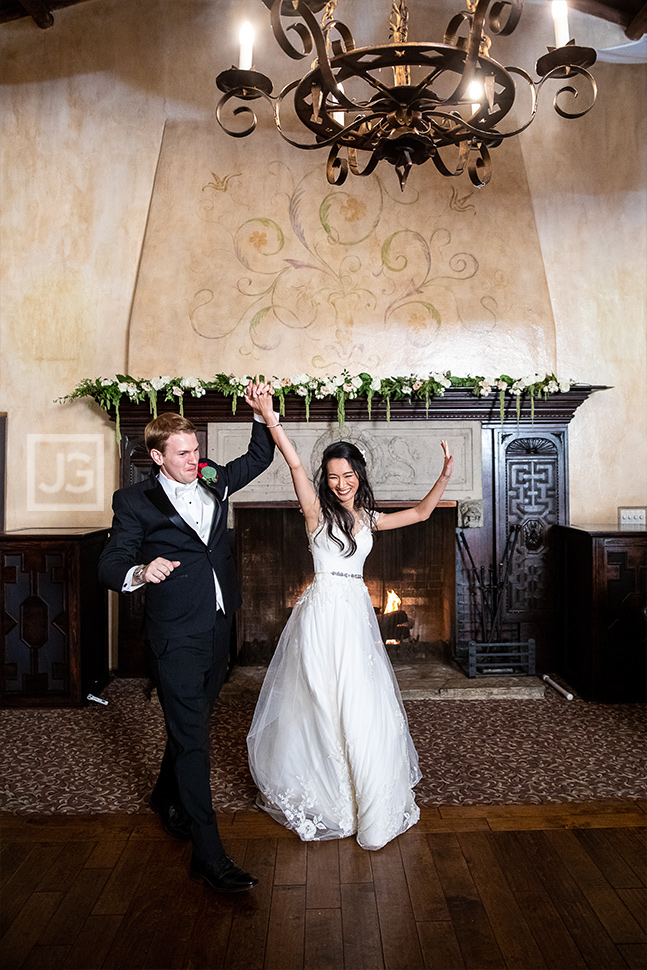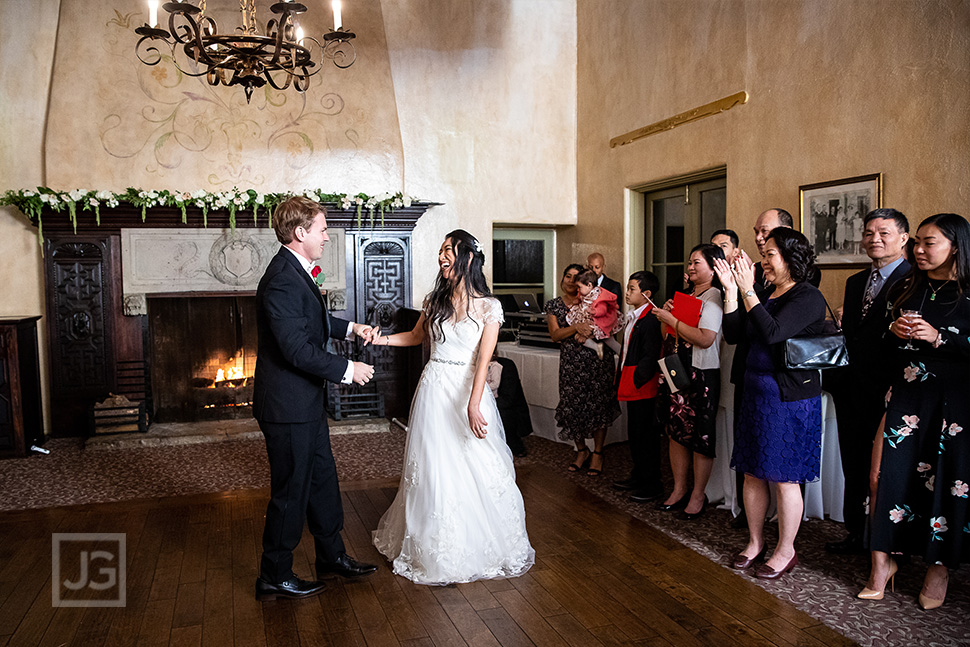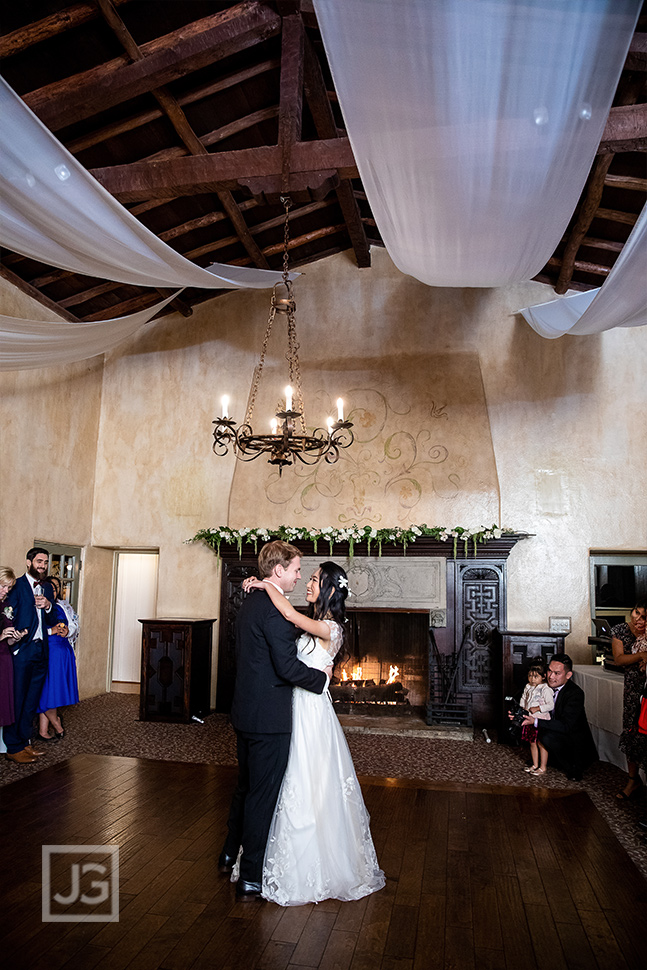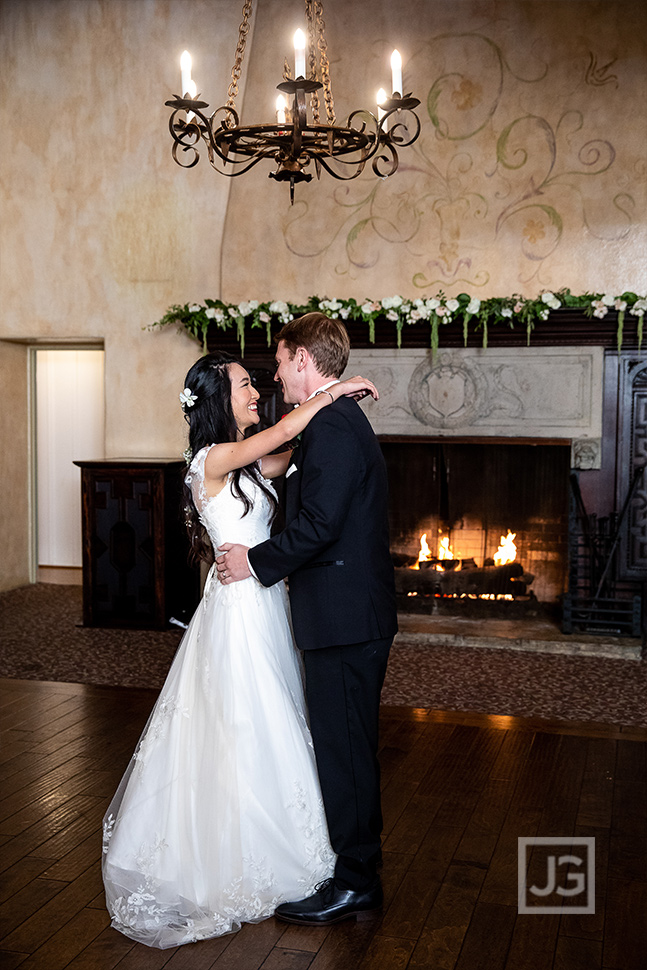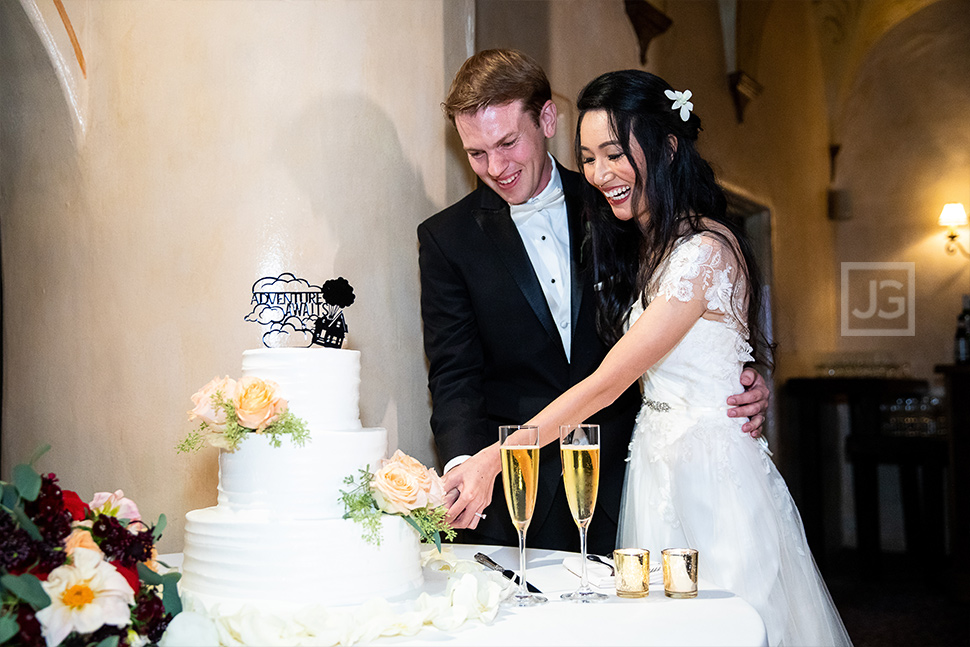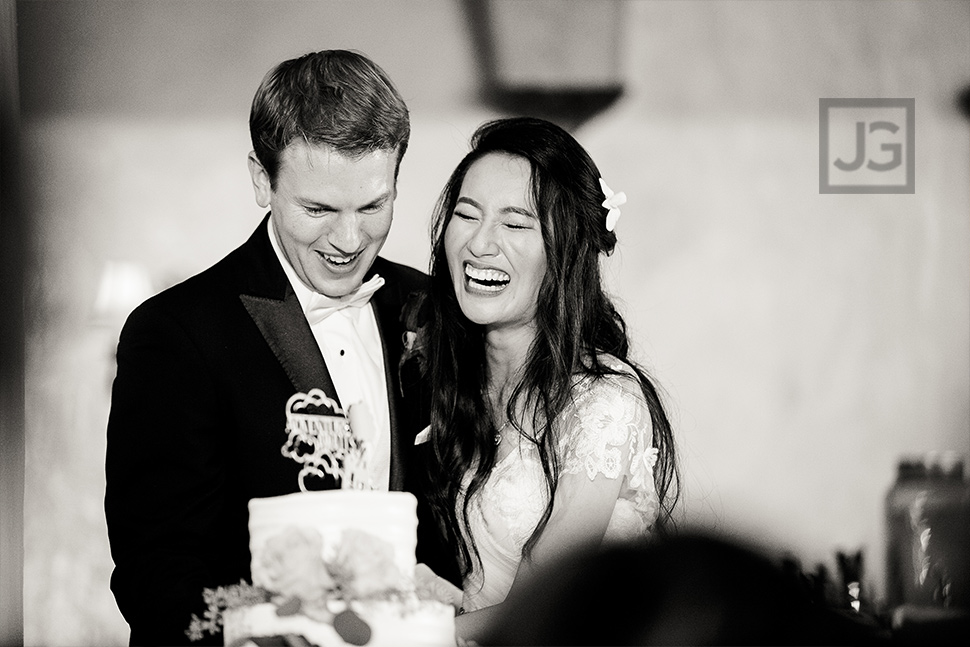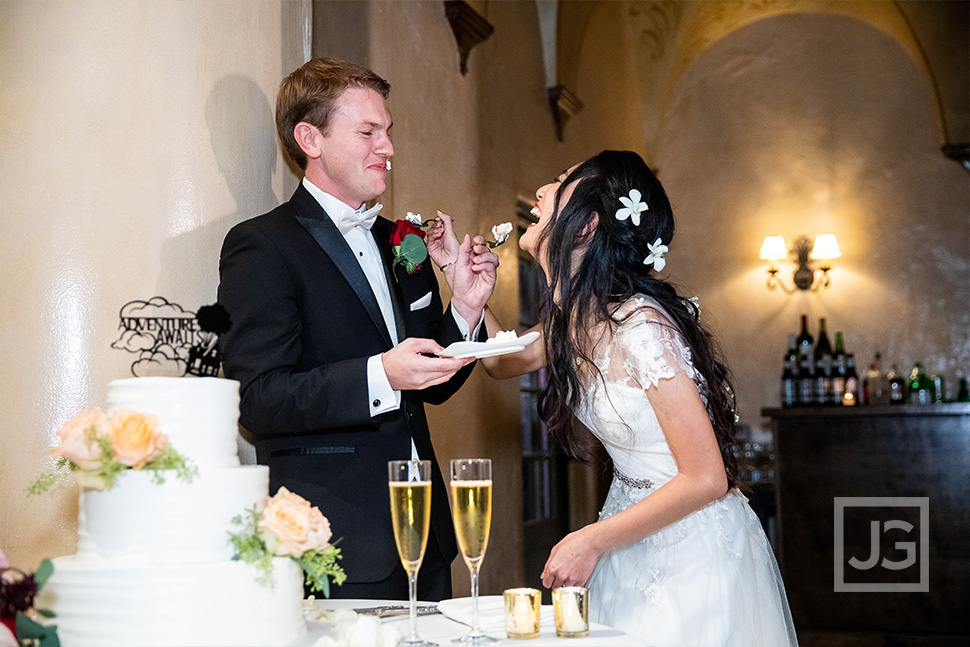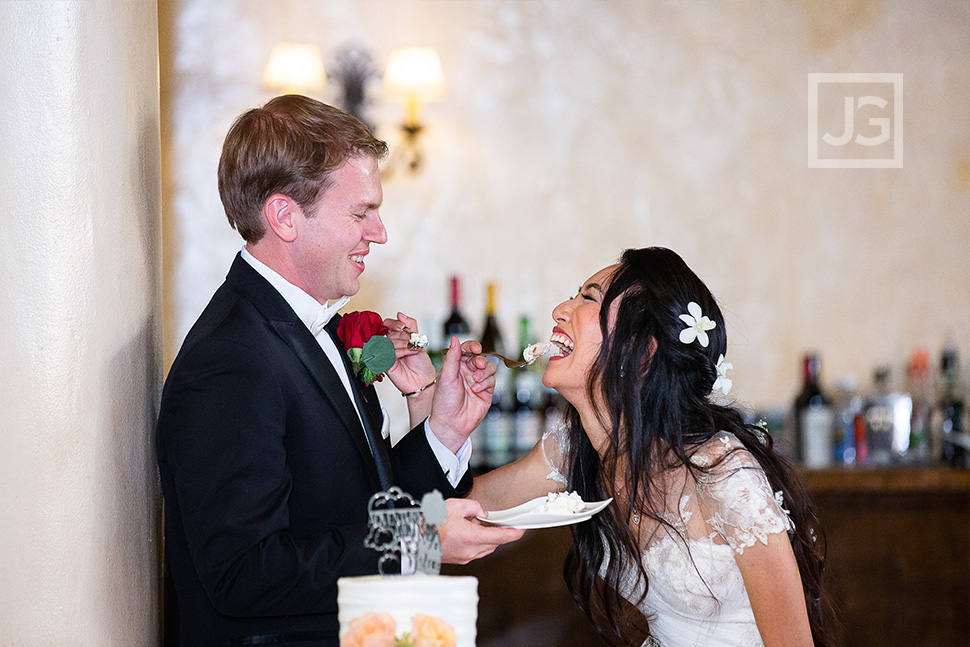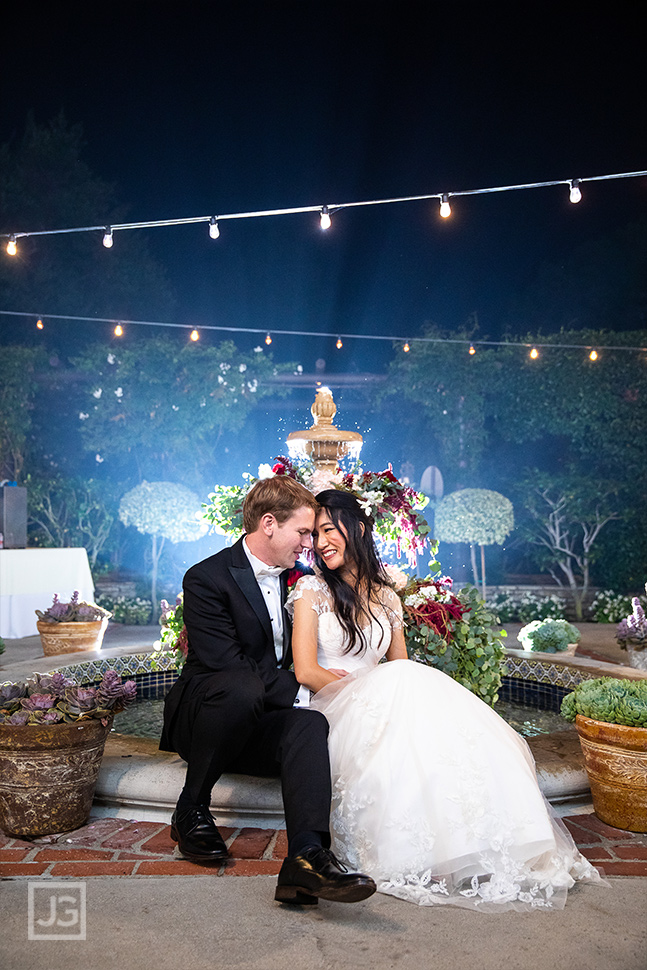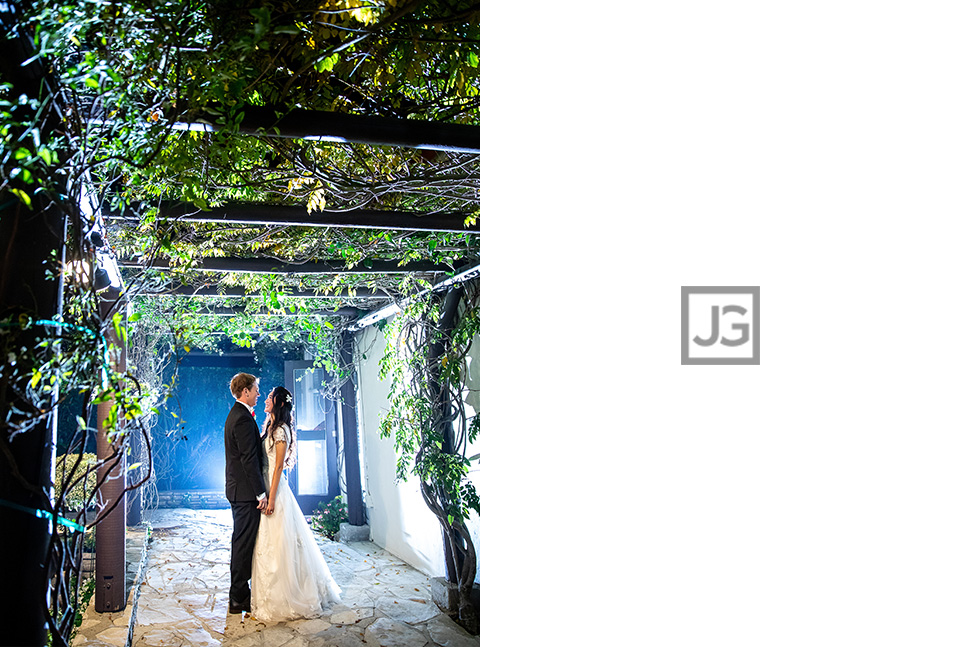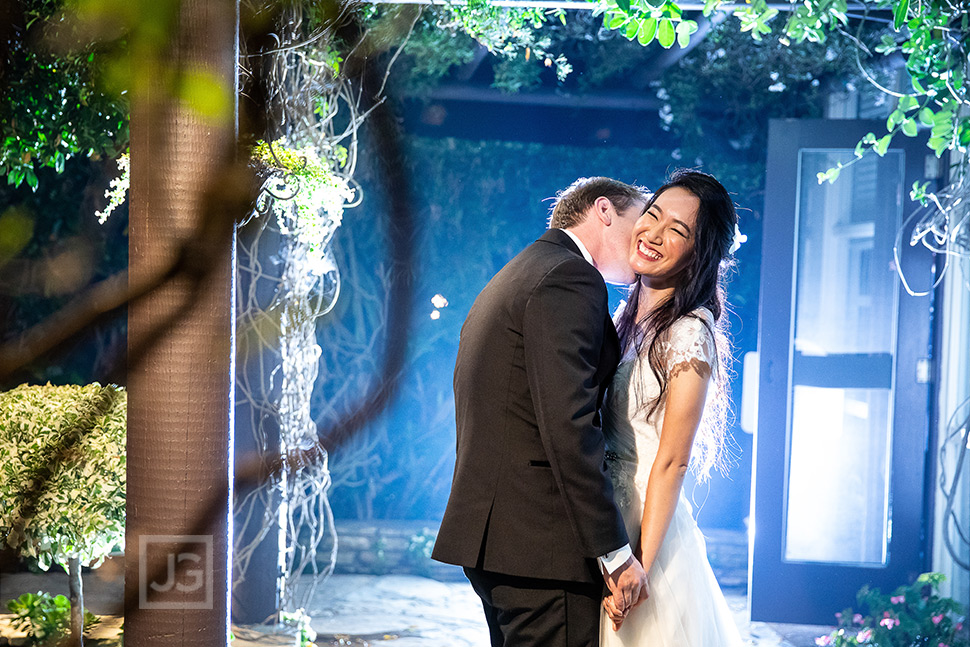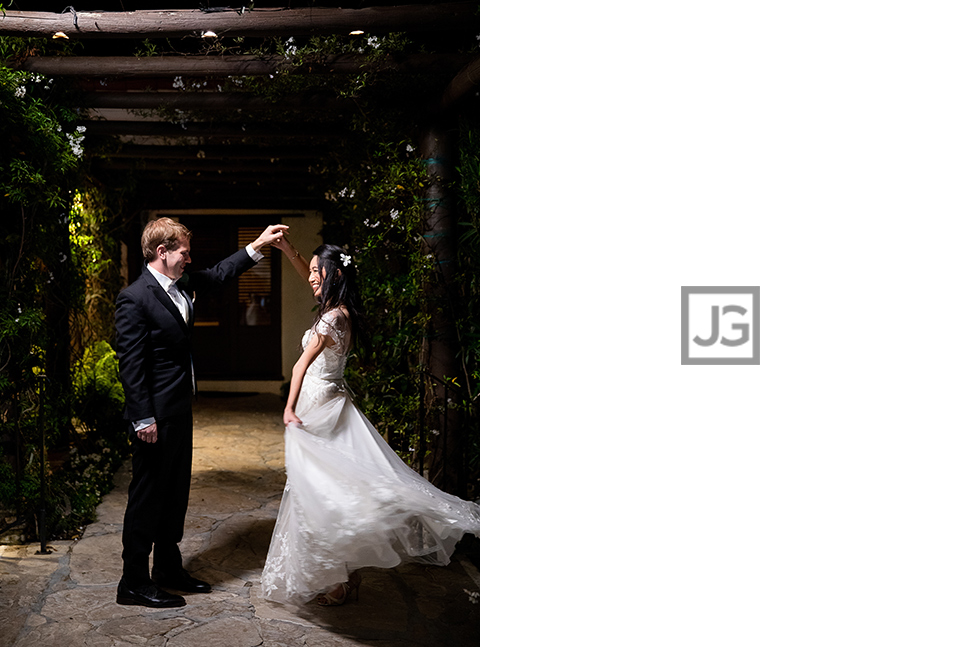 La Venta Inn's gazebo made a really nice focal point, especially with the                           twinkling lights of the city down below.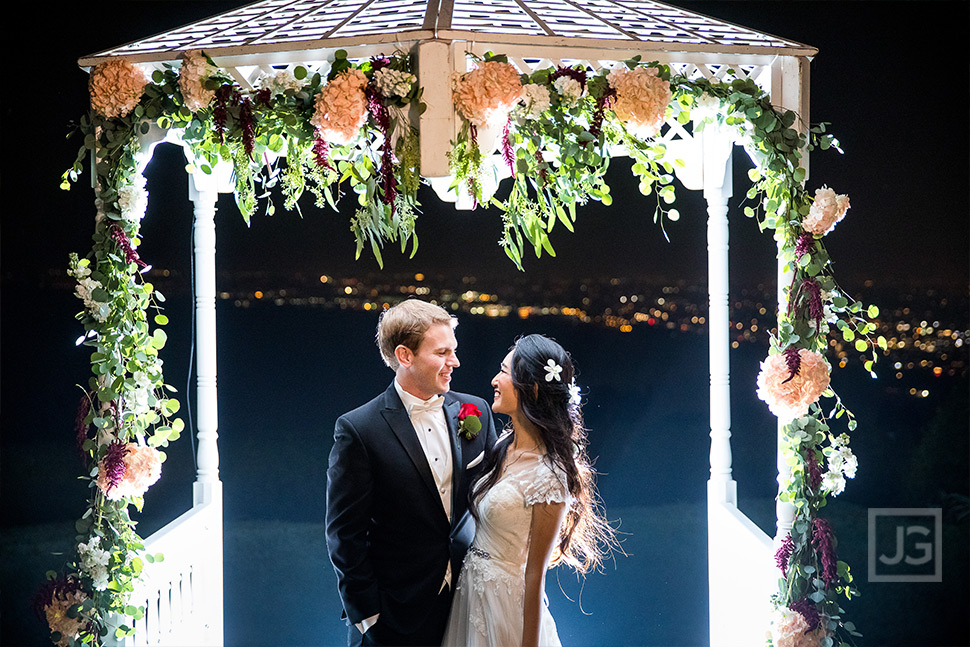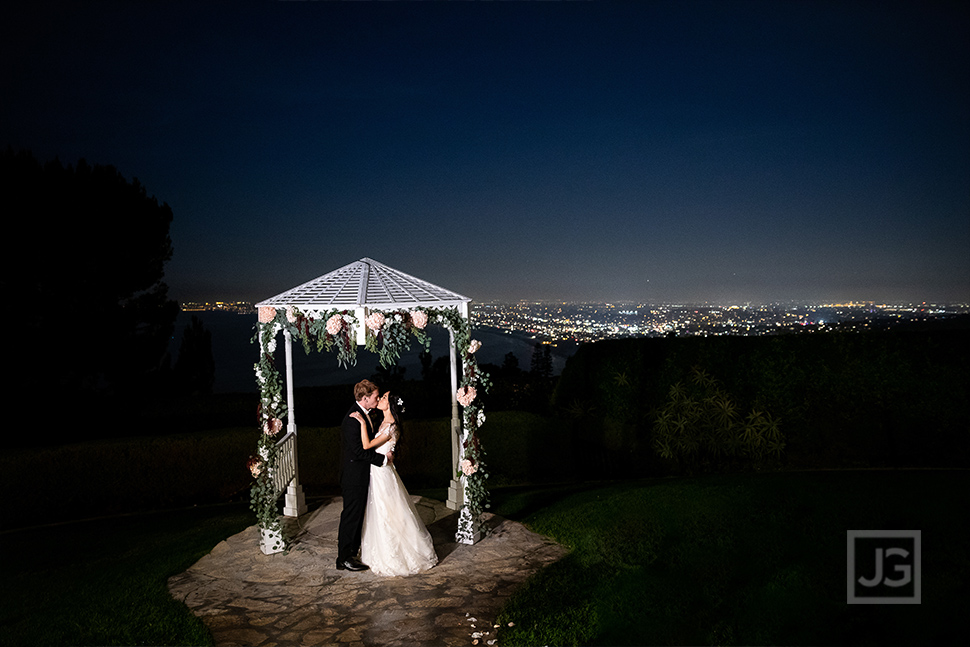 This wedding was shot at the La Venta Inn in Palos Verdes. Wedding                                photography examples in Palos Verdes can be found here.
Thank you to Judy & Gavin Wedding Photography!